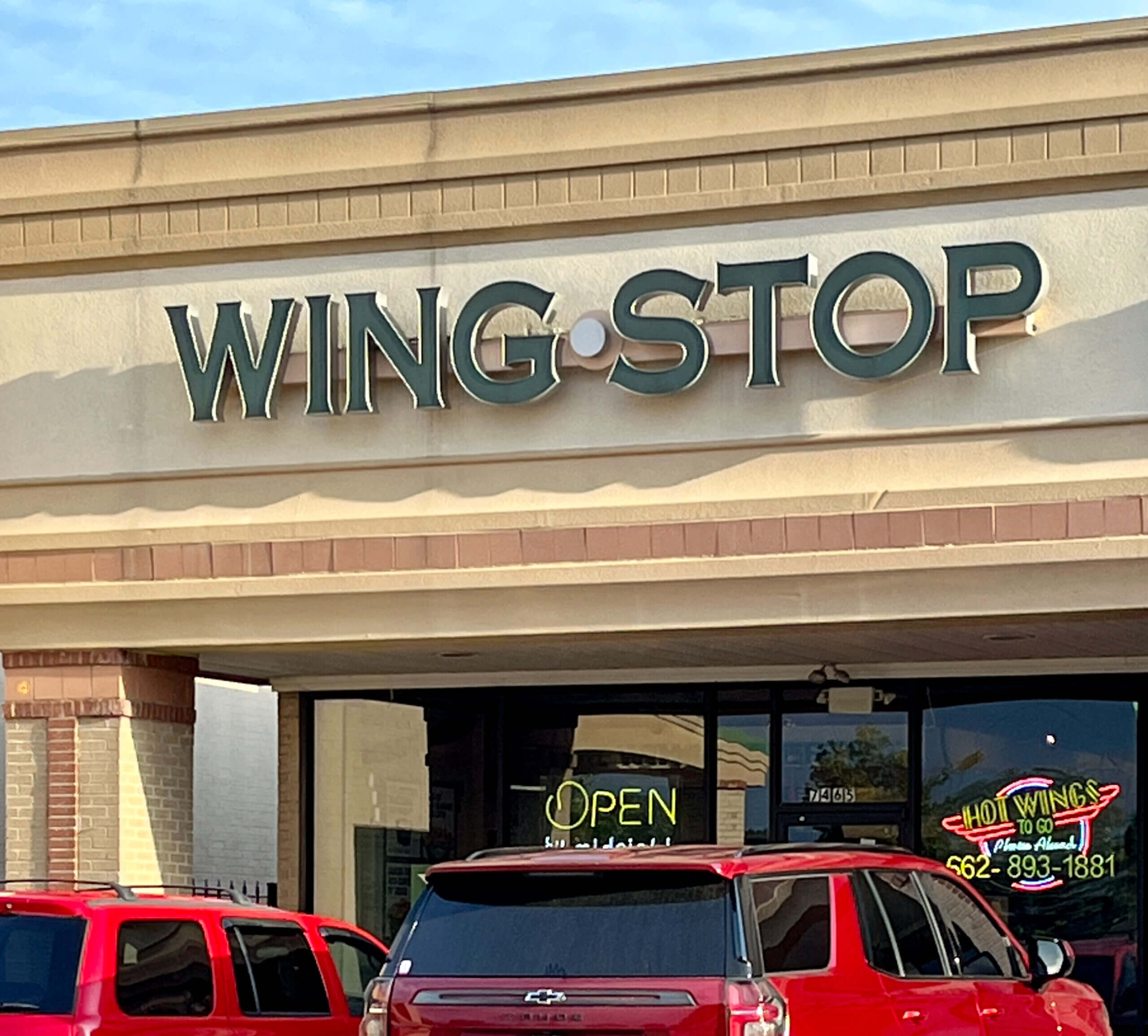 Wing Stop cited, fined by Department of Labor
Photo: Location of the Olive Branch Wing stop, 7465 Goodman Road. (Bob Bakken/DeSoto County News)
The US Department of Labor says the operator of five Wing Stop franchises in Mississippi, including one in Olive Branch, has charged employees for their uniforms, safety training, background checks and cash shortages. register – and violated child labor regulations.
According to the DOL, Southaven-based Boss Wings Enterprises LLC paid $114,427 in back wages, damages and civil penalties.
The Department's Wage and Hour Division investigation into the compensation practices of Boss Wings Enterprises LLC in Southaven uncovered several violations of the Fair Labor Standards Act, including the following:
Minimum wage violations when payroll deductions for uniforms and cash register shortages have caused some employees' average hourly rates to fall below the federal minimum wage of $7.25.
Overtime violations when employer deductions for safety training and background checks illegally reduced the rate of pay during weeks when workers worked overtime, and resulted in Boss Wings paying overtime at rates lower than those required by federal law.
Record-keeping violations for failure to keep records of employee hours worked and payroll deductions.
The investigation led to the recovery of $51,674 in back wages and damages for 244 workers, as well as an assessment of $62,753 in civil penalties.
"Restaurant industry employees work hard, often for low wages, and many depend on every dollar earned to make ends meet," said Audrey Hall, district director of the wage and hour division, in Jackson, Mississippi. "The law prevents Boss Wing Enterprises LLC from transferring operating costs to workers by deducting uniform costs, cash register shortages, or training expenses, or allowing a worker's wage to fall below the rate minimum wage." In addition to the wage violations, division investigators learned that Boss Wings allowed a 15-year-old employee to work multiple times after 10 p.m. in June 2021, a violation of FLSA standards on child labor hours. The standards prohibit 14- and 15-year-olds from working before 7 a.m. or after 7 p.m. from June 1 to Labor Day.
The wing stop sites studied are located at Olive Branch, Clarksdale, Tupelo, Starkville and Oxford.
"Employers who don't respect their workers' rights are likely to have a hard time retaining and recruiting the people they need to stay competitive, as workers seek opportunities from employers who do," Hall added.