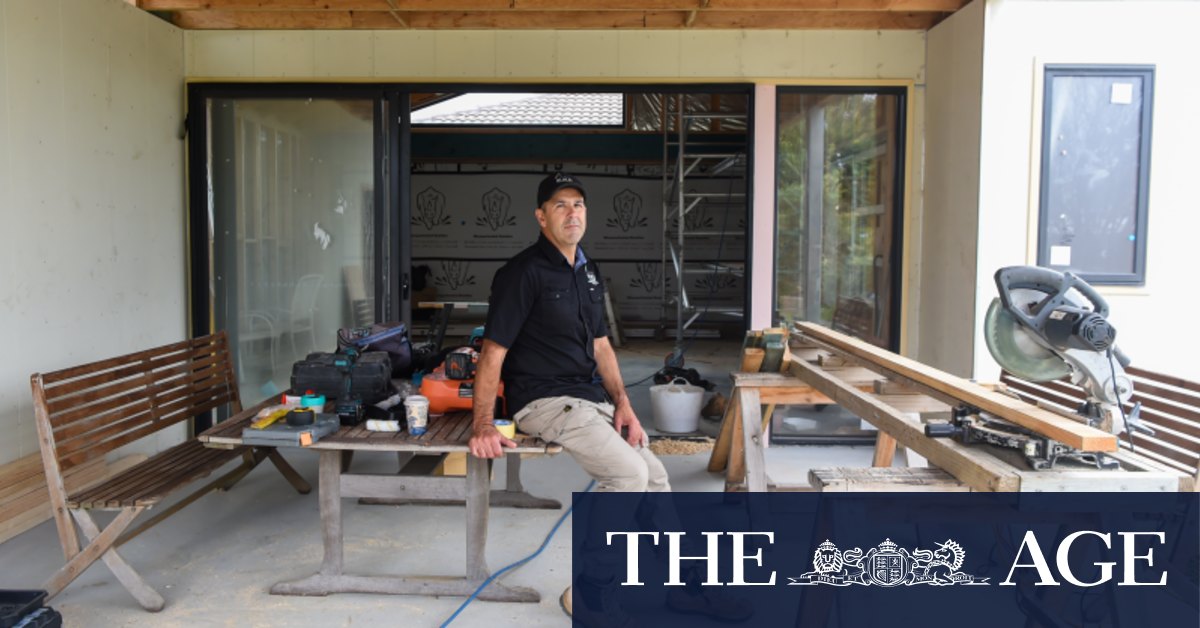 Why some want out of Victoria's construction industry
Victoria's construction industry says soaring costs and shortages of materials are driving builders out of business despite near-record demand for their services.
The Master Builders Association says 98% of its members are seeing their profits cut or losing money as the price of lumber, steel, concrete and other building materials has soared and deliveries are delayed for up to six months.
Wood prices rose 50-100% last year, steel 30-60% and concrete 20-40%, while the war in Ukraine has pushed up the price of wood products from from Russia by 25%. This year.
A critical shortage of skilled tradespeople is also making the crisis worse.
An industry plea for a legal mechanism for homebuilders to pass on increased material costs to customers who have signed fixed-price contracts has been rejected by the state government, which says this would be unfair to clients who often operated on very tight budgets. .
The state's "bureaucracy commissioner" this month produced a report with 10 recommendations to help address the supply chain crisis plaguing the industry, with the government accepting nine of them.
Commissioner Anna Cronin wanted builders to have the option of inserting 'escalation clauses' in contracts worth less than $500,000 – aimed squarely at the domestic construction sector – to allow them to charge customers more than the fixed price to cover rising material costs was not supported.
But the state government's Better Regulation Victoria agency, overseen by minister Danny Pearson, rejected the proposal.
"Ensuring projects under $500,000 don't have cost escalation clauses protects consumers involved in smaller projects who are typically unfamiliar with these risks," the official response reads. 'agency.