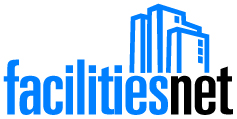 The construction industry faces a huge shortage of workers in 2022
Facility Manager Cost Reduction/Best Practices Quick Reads RSS Feeds
February 25, 2022 – Contact the FacilitiesNet editorial staff »
The supply chain crisis and skilled labor shortages have forced facility managers to do more with less, now more than ever. And unfortunately, according to Associated Builders and Contractors (ABC)it looks like at least one area of ​​skilled labor will face a massive shortage for the rest of the year.
ABCa national industry trade association, forecasts the industry will experience a shortage of approximately 665,000 construction workers in 2022. This forecast is based on the organization's analysis of the current state of the industry , as well as a proprietary model that forecasts labor needs based on a number of factors, including inflation, construction spending, and several others.
An estimated 1.2 million construction workers will leave their jobs in 2022, accounting for a large portion of the shortfall. Moreover, the shortage of skilled labor is also reaching crisis levels. According to ABC, entry-level construction workers increased by 72.8%, while the total number of construction workers only increased by about 25%. This means that there is a gap in the skills required.
"ABC's 2022 labor shortage analysis sends a loud and clear message: the construction industry is in desperate need of skilled, skilled tradespeople to build America," said Michael Bellaman, president and CEO of ABC, in a press release. "The Infrastructure Investment and Jobs Act passed in November and the COVID-19 aid stimulus package will pump billions in new spending into our nation's most critical infrastructure, and skilled craftsmen are essential to effectively modernize roads, bridges, power generation and other projects across the countryside. More regulations and less freedom for workers make it harder to fill these jobs.
Greg Zimmerman is editor of FacilitiesNet.com and Building Operating Management magazine.
following
---