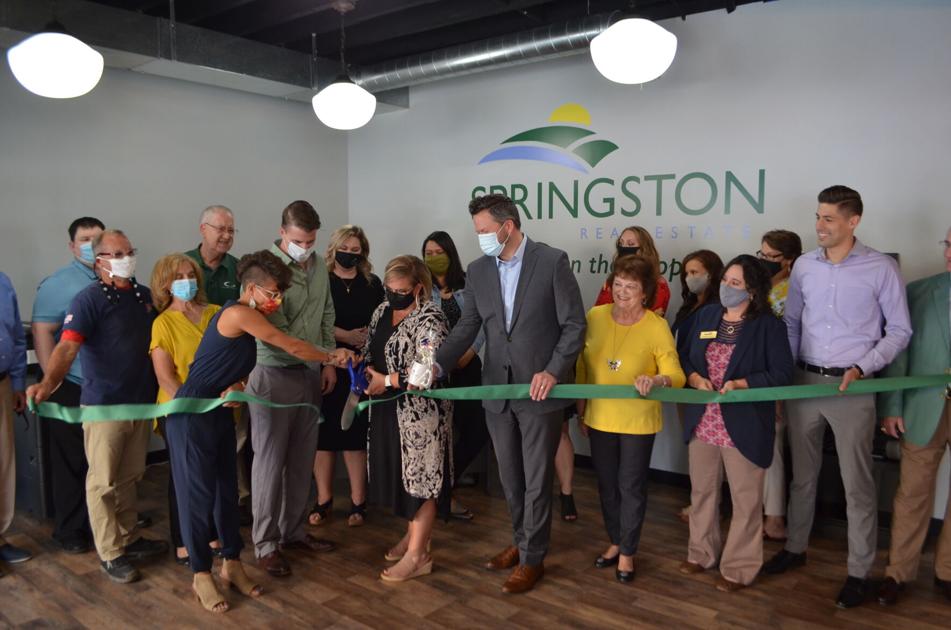 Springston Real Estate Cuts Ribbon on New Downtown Fairmont, West Virginia, Office | New
FAIRMONT, W.Va. (WV News) – Springston Real Estate hosted the grand opening of its new downtown Fairmont location on Tuesday afternoon, making the company the most recent example of downtown redevelopment.
The real estate company, which was founded in the late 1940s, was previously located on Gaston Avenue, but in recent months work has been done to redevelop 22 Adams Street in the downtown area for up to the business, according to co-owner Kara. Thomas.
Thomas said having the business located in the city center was quite normal.
"Downtown is the heart of every city, so that's where we wanted to be," Thomas said. "We wanted a new face for Springston when we took over as a new generation, and it was perfect for us. …
"This is a new exhibit and to bring light to Springston. We're West Virginia's oldest real estate company, so we wanted to revamp it, and what better place to do it? "
Shannon Onderko, another of the company's three co-owners, said she liked the downtown location and the way construction crews remodeled the building.
"It was really just an open space, kind of like a warehouse," Onderko said. "We left the ceilings exposed and we kind of painted them."
Springston Real Estate's third co-owner, Dominick Claudio, is also the CEO of Claudio Corporation, which has already made investments in downtown Fairmont. He said it is important to continue efforts to revitalize the downtown district.
"It's the heart of the community, and it's so important to the building blocks of Fairmont that it's worth reinvesting," said Claudio. "Even with the crazy cost that we have now with building materials, these buildings, when you look at the price per square foot, are very affordable. It is very possible to do something like this from a building that was completely run down and vacant. We are really proud of the new life and the future that this building has now after a little thought and hard work. …
"Fairmont is a community with a lot of opportunity, and you can feel it when you come here. It has a different buzz. … This is definitely a place that I think will be a great area of ​​expansion for North Central West Virginia over the next 10 years.
Marion County Chamber of Commerce President Tina Shaw, who attended the ribbon cutting, said she was also excited about the new downtown development.
"What happens is when they start renovating downtown buildings, it becomes a domino effect," Shaw said. "It makes all the other building owners want to start beautifying their own buildings. With all of the opportunities available to help revitalize, there couldn't be a better time.
Fairmont News Editor-in-Chief John Mark Shaver can be reached at 304-844-8485 or [email protected]