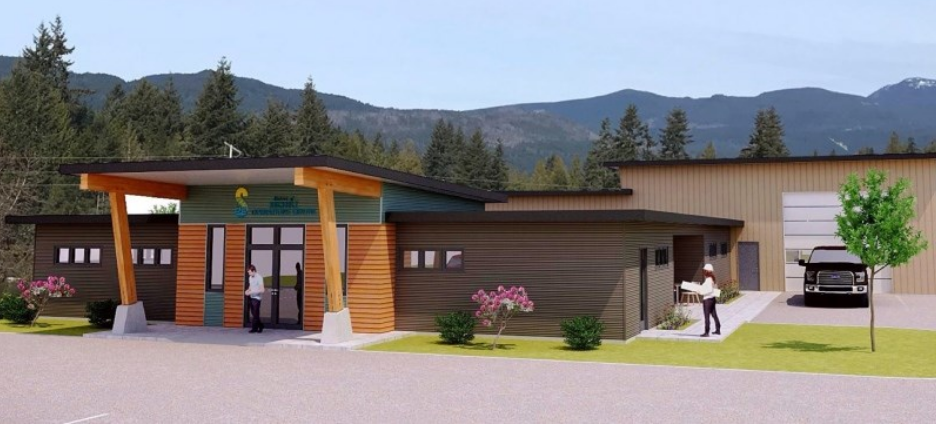 Sechelt operations center costs rise
Construction costs for the Sechelt public works and parks operations center increased by approximately 20% to $ 3,016,397 plus GST.
At a special meeting held on September 22, Sechelt's board approved the new total and the project's design-build agreement with Caerus Construction.
"This is the document we need to start digging the ground," said Kirn Dhillon, director of engineering and operations.
Construction is expected to begin in the spring of 2022, Dhillon told Coast Reporter. Council, he said, will receive an update in late November on construction plans for the structure, which will be located on the existing construction site between Dusty and Allen Roads, when the preliminary design is finalized.
In his report to the meeting, Dhillon noted that almost a year had passed since the council said it wanted to go ahead with the $ 2.5 million project. This amount was based on an offer submitted by Caerus in May 2020.
He explained that due to the delay between bid submission and deal negotiations, Caerus was given the opportunity to revise their prices. The company found that the supply chain and work disruptions caused by the COVID-19 pandemic had pushed up construction costs and revised its offer.
Staff and an independent contractor reviewed the changes, which Dhillon said were "reasonable under the circumstances."
Dhillon's report says the new price is about $ 800,000 less than the amount of funding the municipality has allocated to the project. This amount includes funds held in reserves and borrowings of up to $ 3 million, which were authorized in March after a successful alternative approval process. The adjusted contract cost will leave adequate funding for consulting and archaeological services, as well as off-site civil works.
Construction is slated for completion on November 30, 2022, Dhillon said, adding that with a design-build contract there are provisions to force Caerus to meet this schedule, barring unforeseen conditions.
"I hope we will be done before then," he said.
Concluding the discussion at the meeting, Mayor Darnelda Siegers said "it's nice to see this moving forward".