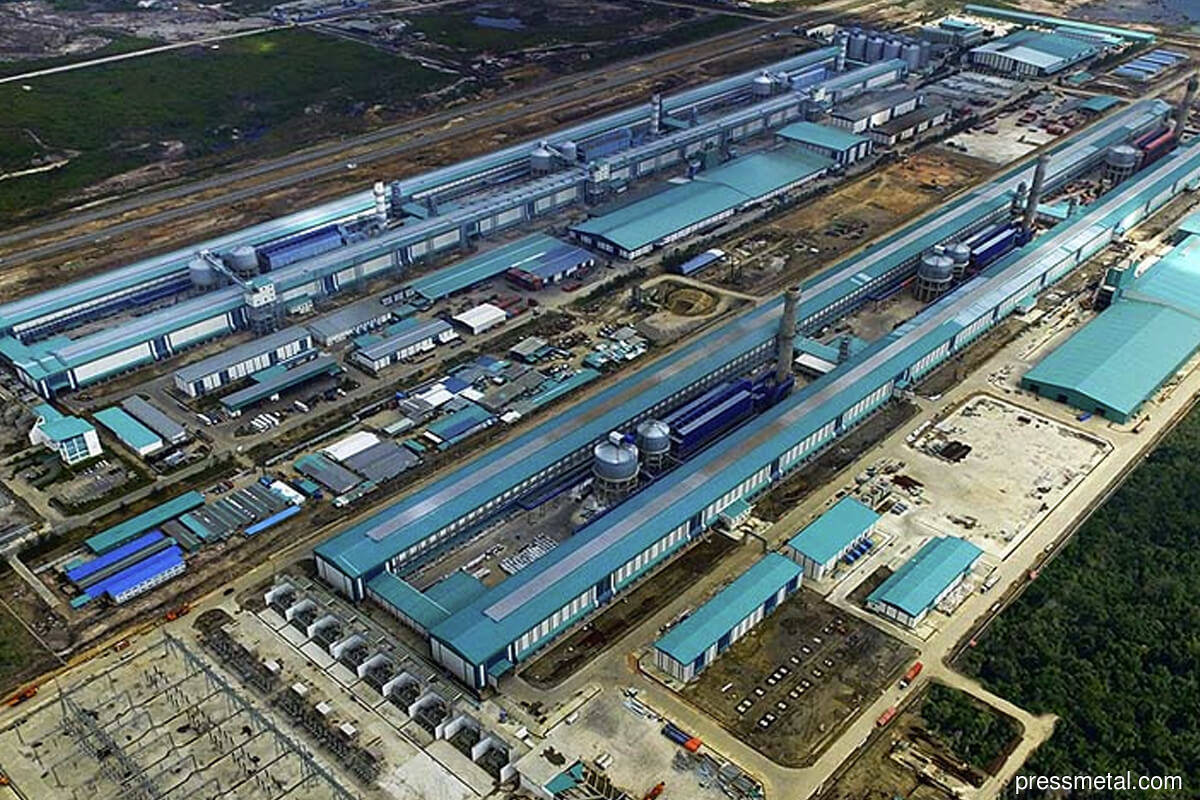 RHB IB remains overweight on building materials, Press Metal's top choice
KUALA LUMPUR (October 14): RHB Investment Bank Research maintained its "overweight" rating on the building materials sector due to the global aluminum shortage, increasing global decarbonization towards low-grade aluminum carbon emissions and improved cement demand pending post-election infrastructure projects.
In a note published Friday, October 14, the research house said its Top Pick sector is Press Metal Aluminum Holdings Bhd (PMAH) as it is a proxy for low-production aluminum smelters from carbon in the ASEAN region and its proactive hedging policy which should shelter its Average Realized Selling Price (ASP) amid weak London Metal Exchange (LME) prices.
The research house said it maintained its ESG score for Malayan Cement Bhd (LMC) despite an improved 'S' factor on the back of zero workplace fatalities, as ESG disclosure was inadequate given the lack of deliberation of LMC compared to the other operations of its major shareholder YTL Corp Bhd.
"We are lowering Cahya Mata Sarawak Bhd's ESG score to 2.3 from 2.4 as we believe the governance aspect remains weak and should continue to be a major concern for investors," he said. .
RHB IB said the main downside risks include lower LME aluminum prices, higher than expected raw material costs and a weaker than expected cement ASP.