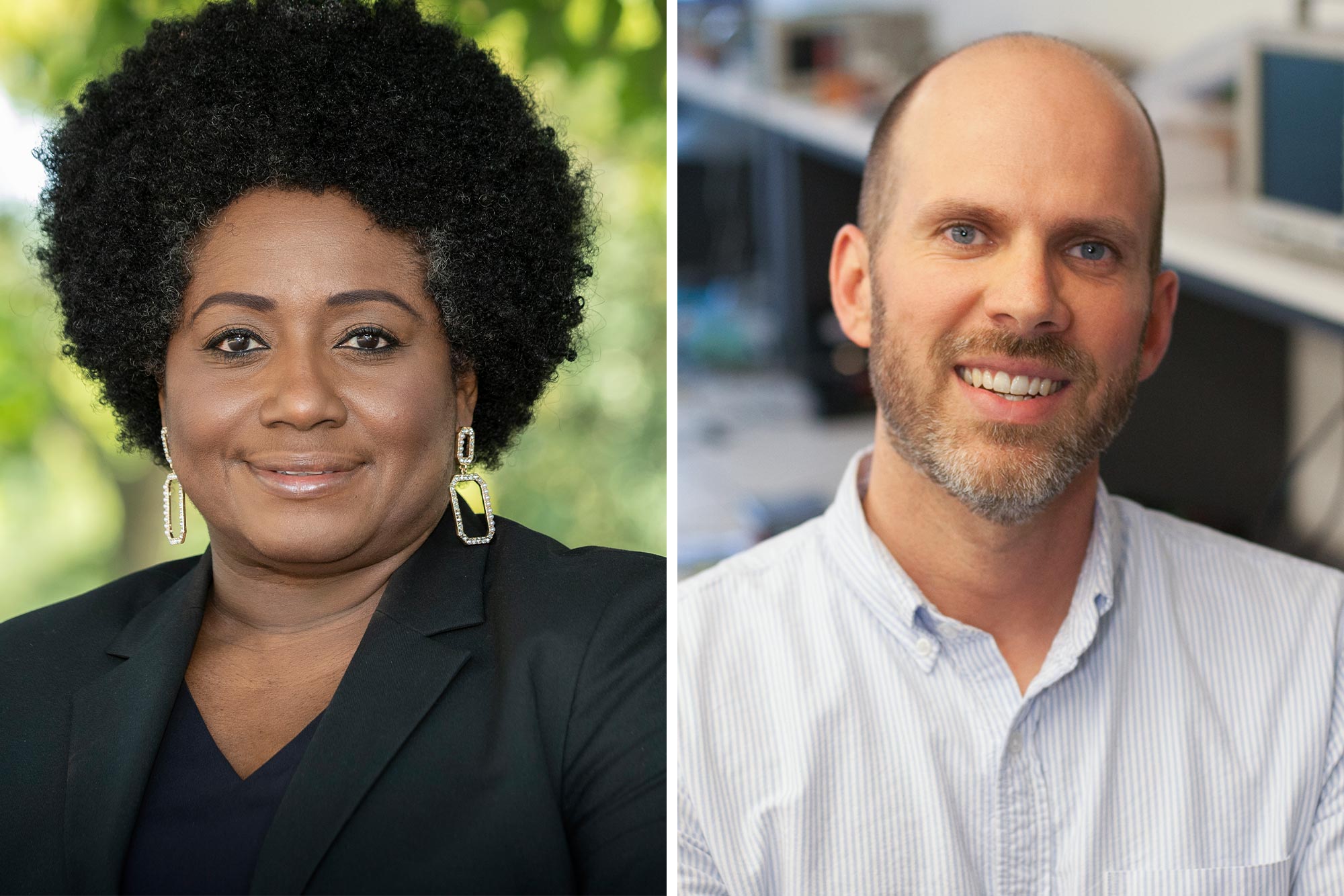 Promote the public good | UVA today
[ad_1]
Renée Cummings arrived at the University of Virginia in October 2020 as the School of Data Science's first data-activist in residence. Cummings, who speaks internationally on the ethics of artificial intelligence and inclusive innovation, also lectures on the ethics of big data in the school's master's program in data science.
Also important is the # 1 question she receives from AVU students: "How can I make a difference? Students want to know how to think about decision making to ensure that their choices are ethical and serve society.
"Our job at UVA is to give students the confidence to act responsibly and in the name of the public good," Cummings said. "We want students to understand why justice, social good and good citizenship are so essential to the work we do in technology. "
Now, Cummings reinforces its contributions to this mission by helping to lead AVU's role in the University technological network of public interest, a consortium of 43 academic institutions focused on building the field of public benefit technology and preparing the next generation of civic-minded technologists. Her co-supervisor at AVU, with whom she will serve a three-year term, is Jonathan L. Goodall, professor of civil engineering at the School of Engineering and Applied Science.
"Technology can help address many challenges facing cities and communities, but technological solutions must be developed in partnership with communities so that they are reliable and targeted in their use," said Goodall. "Public benefit technology is a new field at this interface between technology and community engagement, with the goal of creating technology that best serves the public interest. It is exciting to work with Renée to create a community of people from all fields engaged in this new field.
UVA was one of the 21 founding members of colleges and universities in the network, brought together in 2019 by New America, the Ford Foundation and the Hewlett Foundation. The goal of the Network of Technological Public Interest Universities, which uses the abbreviation PIT-UN, is to collaborate on new programs, faculty training, experiential learning opportunities and innovative ways. to support students entering technological fields of public interest. The network provides grants to its members to support these efforts.
UVA's relationship with the network was initiated by Louis Nelson, vice-president of academic outreach, who quickly decided to recruit content experts through Grounds to guide the work.
"While public service and community programs are clearly in the realm of academic outreach, UVA is well positioned to develop a stronger footprint in technology and ethics," Nelson said. "Technology will shape the future, and I am delighted that Renée and Jonathan are leading and representing UVA in this space."
"As a founding partner, UVA has a vital role to play, particularly at this time," Cummings said. "We have the ability to harness the power of the public to create justice-driven, equitable, diverse and inclusive technology that is responsible, trustworthy and good for all. "
Cummings, who began his career as a reporter giving voice to underserved people, went on to advocate as a criminologist, criminal psychologist and AI ethicist. She brings to data science a passion for developing ideas on how to create principled technology.
Goodall comes to the co-leadership role as a 2020 grantee of a network grant, one of three received by UVA since the first grant cycle. The funding will help strengthen the Community scholarship program, which is co-managed by UVA Engineering Links lab for cyber-physical systems and Civic Innovation Center, a local association. The scholarship program supports citizen-defined civic innovation projects that serve the community of Charlottesville. The 2021 cohort of fellows was announced on September 16.
A civil engineer by training, Goodall works with cities facing flooding problems due to climate change. He works in the areas of infrastructure, hydrology and technology, focusing on flood solutions and resilience measures that best serve communities.
Goodall is also Associate Director of the Link Lab and leads research projects related to smart city technology, one of the main research areas of the Link Lab. Interaction with the local community is an essential part of the work and this new role builds on this foundation.
As co-leaders of UVA's role in the network, Cummings and Goodall will foster opportunities for UVA peers to connect and cultivate technology collaborations of public interest.
"Our goal is to bring together researchers from diverse disciplines to imagine new creative solutions to justice and equity in the tech ecosystem," Cummings said. "We seek to inspire interdisciplinary approaches that harness the extraordinary promise, potential and power of technology for social and public good. "
Goodall and Cummings will also lead the UVA teams in cooperative efforts with other network member schools to support the use of data and technology to deliver better results to the public.
"Working with peer institutions will be imperative in defining what public service technology will look like in the future," said Goodall. "This problem is bigger than any college or university, so collaboration between universities will be important."
"The collaboration of the network of technological public interest universities offers an extraordinary opportunity to reimagine the world in a way that technology can be used for the benefit of all," said Cummings. "Everything I have done in my past has prepared me for this future."
[ad_2]