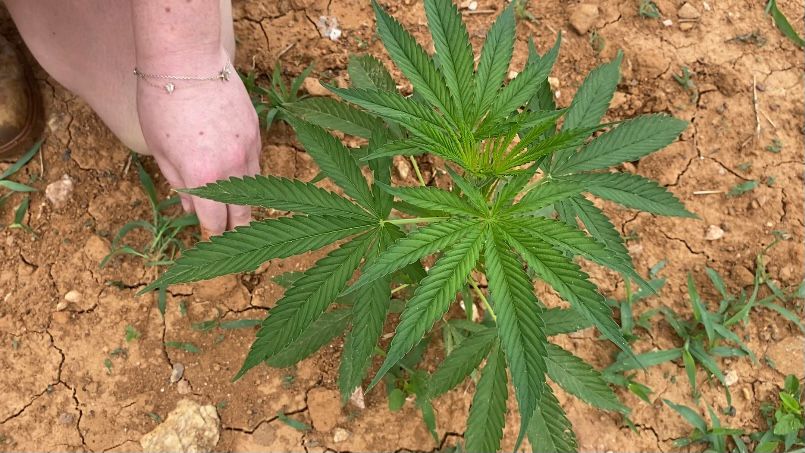 Potential impact of medical marijuana on hemp growers
RALEIGH, North Carolina — After clearing its first hurdle and passing the state Senate on Thursday, the Compassionate Care Act is heading back to the House, where it will begin its committee review. If passed, the bill would legalize medical marijuana in North Carolina.
While this bill would benefit the cannabis industry as a whole, many small hemp farms say they wouldn't be able to take advantage of the new laws and the apparent victory isn't as helpful. it seems.
"While we try to remain optimistic and while any medical marijuana legislation is a step forward for us as a cannabis grower, the bill is extremely restrictive," said Grace Holtcamp, co-owner and lead producer of Merry Hill Hemp. said. "Any starting point is a starting point, but I think there are social justice issues and concerns about small farms being left behind that are tied to this as well."
Merry Hill Hemp was the nation's first U-pick hemp, using this as an opportunity to connect with the community and educate them on the many benefits of the hemp plant. But regardless of how the Compassionate Care Act falls, Holtcamp doesn't expect anything to change in his areas.
"Hemp, unlike marijuana, is grown for grains, textiles, and even building materials," Holtcamp said.
"Physiologically the plants are almost identical, the distinction between the two is a legal distinction. From an agronomic point of view, growing the plants would be very similar.
She said many growers are frustrated that after years of hard work, they may be denied the opportunity to obtain a medical marijuana license simply because of high application fees.
"I think there are a lot of frustrated growers who think we put years and years in North Carolina when it was new, when hemp was brand new, when it was tough…and then the bills being discussed give us no leg up, no entry," Holtcamp said.
Merry Hill has been a family farm for over a century, rich in North Carolina textile and tobacco history. They planted their first hemp crop in 2017, and Holtcamp quickly found herself becoming a self-proclaimed "hemp nerd."
"It brings together all types of people, all ages, all races, all backgrounds," Holtcamp said. "That's really when we saw the public and community response to this, we saw that this was really something and we should keep going."
She shared that their goal is not to expand or become a medical marijuana grow operation, but this bill leaves a lot to be desired from a hemp grower's perspective. Hemp store owners share some of the same concerns.
"I'm not optimistic about this bill, but I'm optimistic about the industry because we know the majority of people in North Carolina want this to happen," Holtcamp said.
Lawmakers have until the end of June, when this year's General Assembly session is expected to end, to vote on the bill.