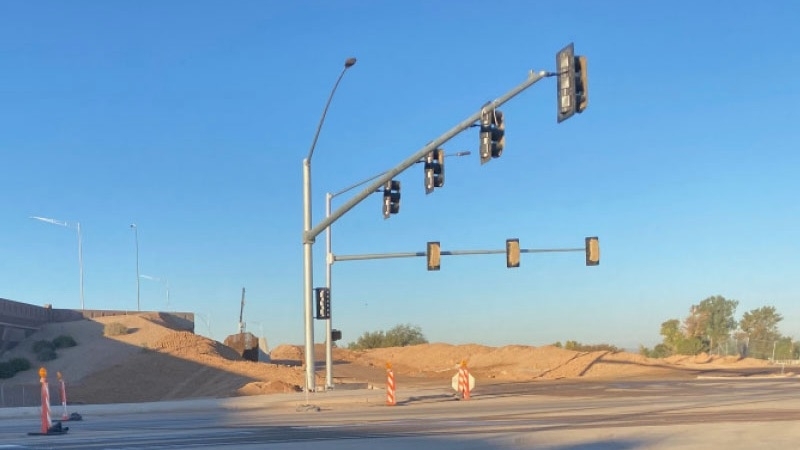 Lindsay Road/Loop 202-Santan Freeway Interchange Construction Competition Date Pushed Back Again
The Loop 202-Santan Freeway interchange at Lindsay Road in Gilbert is 90% complete, but project completion has been delayed until July. (Jason Gutierrez/Community Impact Journal)
The completion date for
a

n interchange at Lindsay Road and Loop 202-Santan Freeway was delayed a second time.
Completion of the interchange is now scheduled for July.
The delay was the result of the winter storm in Texas earlier this year, which prevented the contractor from obtaining the form liner used for the project's concrete walls. This pushed the planned completion from February to May.
Now, however, a new order has been placed in New York with July as the new target date.
The $18.15 million project will provide access to the 202 Loop and a frontage road network on the north side of the 202 Loop between Lindsay and Gilbert Road.
Traffic restrictions on Lindsay will continue for the remainder of the project, which is expected to last approximately six months.
The project coordinates traffic control with the East German Road Improvement Project. Construction is 90% complete.
The project is funded by the City of Gilbert, the Maricopa Government Association and developer contributions. The Arizona Department of Transportation is in charge of building the project.