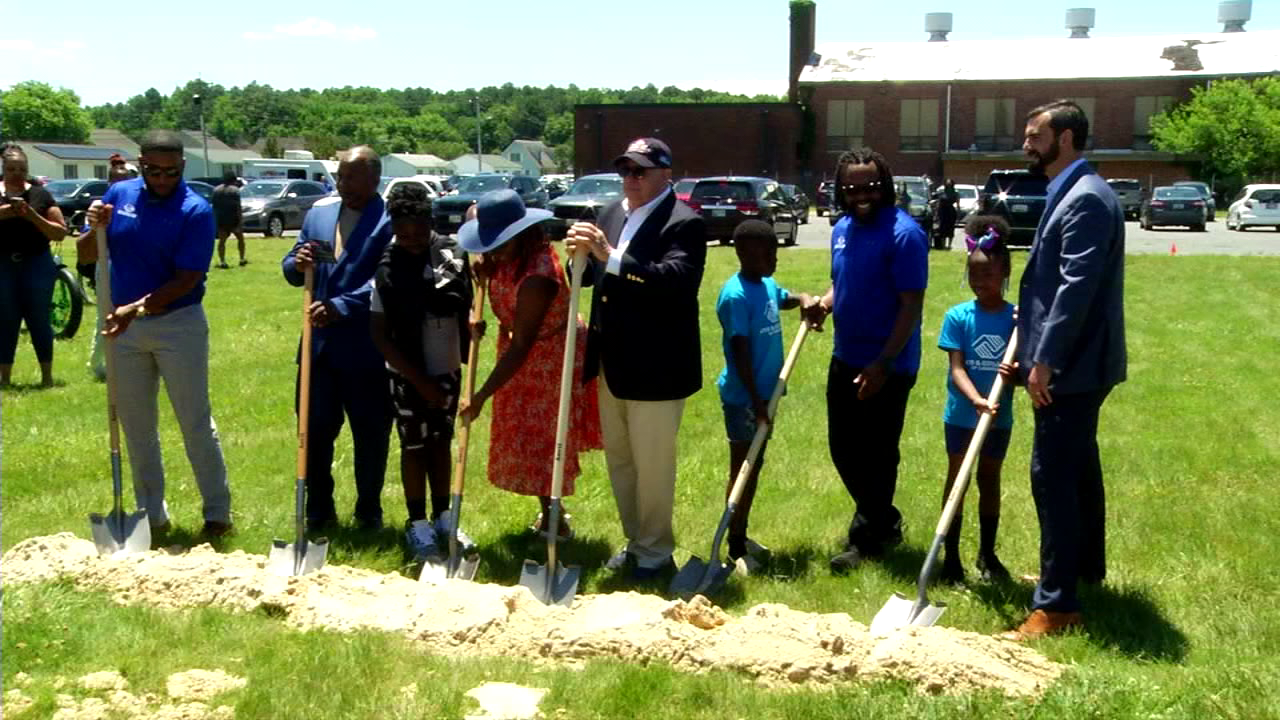 Leaders dug deep to celebrate the arrival of a new youth center in Cambridge
CAMBRIDGE, Md. — Once known as Mace's Lane High School during times of segregation, the building next to Mace's Lane Middle School was once an all-African-American high school. The property is now derelict, but Friday afternoon elected officials celebrated a way forward for the space, as a new community center takes over.
"We are honoring the commitment I made 8 years ago when I first ran for governor," Governor Larry Hogan said. "I said that if elected, the war on rural Maryland would be over and communities like Cambridge, which had long been ignored and neglected, would no longer be forgotten."
Elected officials and community leaders gathered for a groundbreaking ceremony for the Mace's Lane Community Centre. The building will house a boys and girls club, gymnasium, incubation space and meeting rooms. In addition, there will be a museum depicting the history of Maces Lane High School and the education of the African-American community.
"Well, you have over 500 children who are going to pass this building every day," said the Reverend Keith Cornish, president of the new center. "So on their way after school, the idea that they can have a place to go that's going to be safe and also enhances what they've learned in school, it's just a win-win situation. "
We are told that having a partnership with the Boys and Girls Club on this project will set students up for success.
"The data is there, that's clear; I mean the boys and girls clubs when they come into the community, the number of people who graduate from high school, the number of students who even continue to stay with the boys and girls club, the number of young people who stay out incarceration," says Reverend Cornish.
"You know, we provide caring mentors, unique experiences, and life-changing programs, and we combine those things with the idea that when a kid walks into a club, they know they're loved; it changes their lives," said Jeff Breslin, president and CEO of the Boys and Girls Club of Metro Baltimore.
Although there is still a long way to go for the project, the leaders are proud of the teamwork that has gone into it and what has been achieved.
"That's one of my favorite parts of being a governor is being able to find out where there's a need and finding the hard working people to try to make that happen" , Governor Hogan said.
One of the next steps is to secure financing for construction materials. We are told that the development of the project was supposed to last a year, but it could take longer.