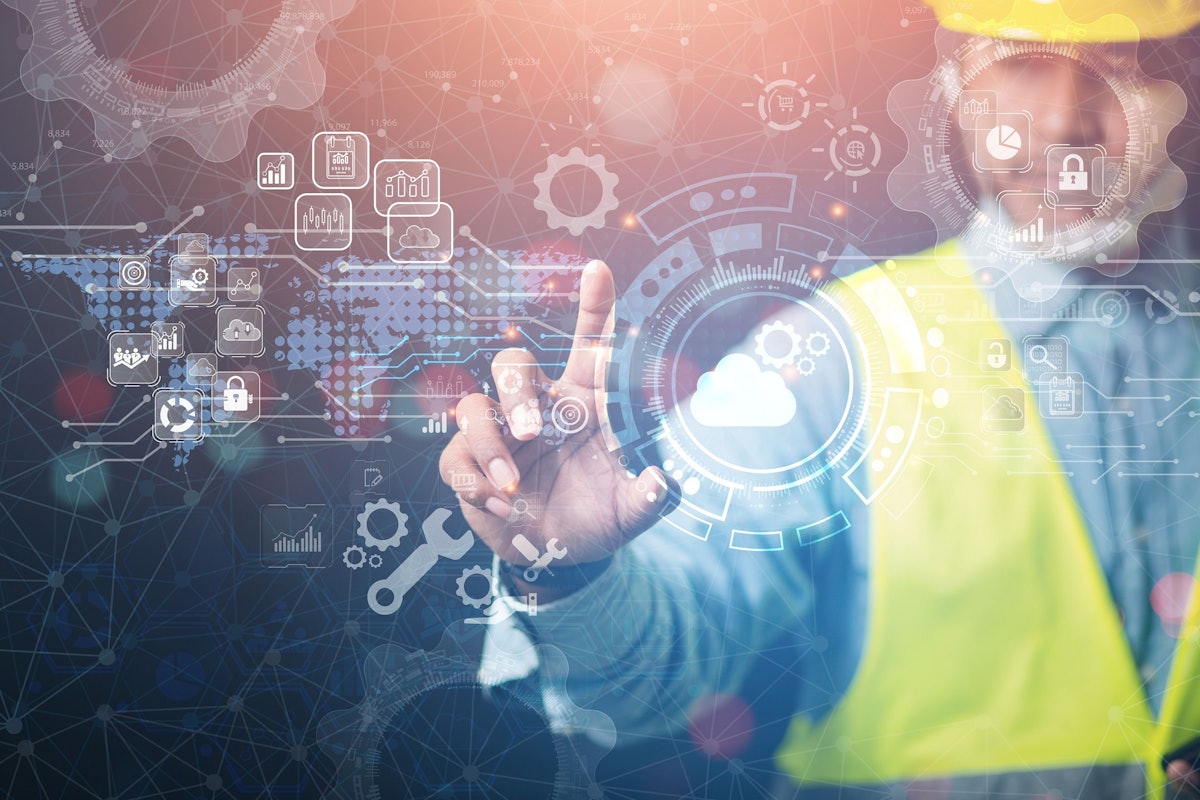 How technology can help you prepare for government work
Contractors will need to demonstrate efficient use of capital to obtain work. Intelligent resource management, proactive decision-making and using data to prove past performance will be key benefits, and technology can help.
©Treecha – stock.adobe.com
Signed into law in November 2021, the Infrastructure Investment and Jobs Act (IIJA) is far-reaching legislation designed to improve and fix major U.S. public services. Touting a $1.2 trillion price tag, the bill represents a potential mine of work for construction crews around the world. However, government work is very different from commercial construction.
Since the contracts are funded by taxpayers, bidding suppliers are subject to more scrutiny than in the private sector. By following the guidelines of Federal Acquisition Regulations (FAR), agencies determine which vendor offers the best value by considering factors such as quality of work, technical expertise and past performance, as well as price. Government contracts may also stipulate additional monitoring and auditing to ensure the quality of work.
Contractors will need to demonstrate efficient use of capital to obtain work. Intelligent resource management, proactive decision-making and using data to prove past performance will be key benefits, and technology can help. Solutions like construction management software can equip contractors with digital tools to show they have the wherewithal to complete the job on time and on schedule.
Intelligent resource management demonstrates value and efficiency
Although the influx of work is sure to give the construction industry a boost, contractors still have to deal with the labor crisis and equipment shortages. Indeed, the increase in demand is likely to make equipment scarcer and the labor market more competitive. Contractors will need to be strategic in using the resources they have to keep workers busy and jobs on schedule.
Construction management software can help by centralizing assets, giving contractors a complete view of available workers and equipment. Not only does this save time with planning, but it also avoids the overbooking and underutilization that can occur with a piecemeal system of whiteboards and spreadsheets.
Additional features, such as digital shift management, keep workers in the field by tracking license and certification expiration dates and alerting management in advance of upcoming renewals. It can also be used for equipment maintenance records to inform the upcoming maintenance date, reducing the risk of equipment failure.
Real-time visibility enables real-time decision making
It's no secret that construction jobs are constantly changing. Everything from bad weather to last-minute design changes can drastically alter timelines and budgets. Too often, entrepreneurs don't receive important information on time, reducing their ability to react quickly.
Technology that allows workers to capture and send real-time data, such as worker-facing apps, equipment sensors, and wearable technology, can dramatically improve job visibility and quick decision-making. For example, instead of being notified of an equipment malfunction at the end of a shift and losing hours of scheduled work, contractors can receive instant alerts in the field and get back to work immediately. schedules to meet the schedule. Collecting data over time can reveal trends in workflows, allowing contractors to better plan long-term results and even improve risk management.
Having the tools to visualize and analyze data is just as important for collecting it. Construction management platforms and business intelligence software can translate field data into flexible dashboards that allow contractors to review data in easy-to-read formats. Data can then be sent in advance for all regulatory compliance clauses at the push of a button.
Data can demonstrate success and add transparency
Despite a growing construction technology market, construction itself remains one of the least digitized industries. This means that companies using construction technologies will have a significant advantage over the competition.
Entrepreneurs will have a better chance of winning deals if they can back up their experience with data. Remember that agencies are looking for the best value, not just the lowest price. Those who can present statistics showing a high degree of expertise, security, resource and time management will stand out from other offers.
Additionally, the use of these technologies gives entrepreneurs an additional layer of transparency and accountability. The data provides a complete picture of the job. Agencies can view expense reports and timesheets and see how contractors arrived at their numbers. If a major change needs to be made to a design, contractors can provide evidence of why a change was necessary and prove that they made the decision based on facts.
Add technology to your business
Technology can bring many benefits to your business, but it is also essential to select the best solution(s) and implement them effectively.
When researching the technology to implement, you need to identify the problems you are trying to solve before choosing a vendor. It's easy to get distracted by flashy features, but they won't be of much use if they don't provide solutions to the problems encountered.
Choosing a technology that addresses multiple pain points is also a good idea. Using too many solutions can create a disconnected workflow, lead to data silos and create frustration among ground crews. Technology isn't the center of the universe for field boots; carrying out projects is.
Most importantly, companies should implement new technologies and give workers time to adjust to using them before pursuing government work, especially if it is a new area for the company. Even the most tech-savvy workers will experience slowdowns as they learn to navigate new interfaces and troubleshoot common issues. Adding these problems to the pressure to complete the government's job is creating trouble.
It's always important to highlight the best qualities of your company when bidding on a job, but the added expectations that come with government work raise the stakes. Companies looking to be competitive must demonstrate competence not only in their work, but also in the management of resources, employees and time. Technology that can leverage data to demonstrate these qualities while providing opportunities to improve them is a win-win solution.