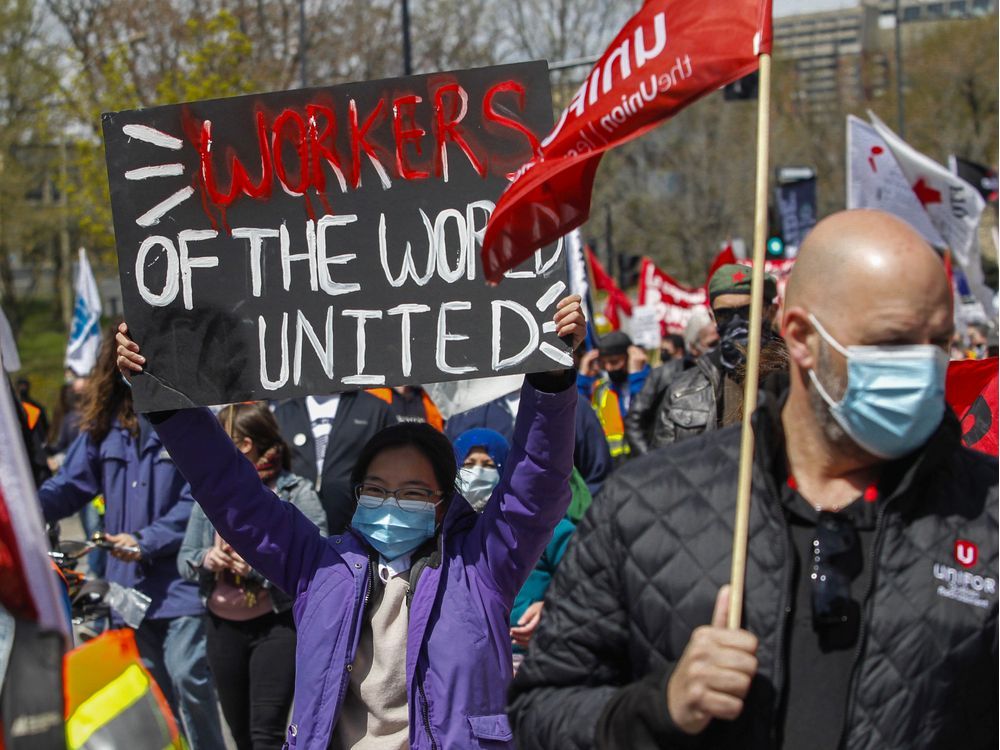 Highest unionization rate in Quebec since 2006
Fewer jobs in restaurants and retail, as well as more hiring in health care and education, could explain the change.
Content of the article
In 2020, the unionization rate in Quebec reached a level not seen since 2006.
Content of the article
Data from the Quebec Institute of Statistics show that in 2020, the rate reached 39.9%, compared to 39.1% in 2019.
"There has been some stability in the unionization rate over the past few years," said ISQ analyst Luc Cloutier-Villeneuve in an interview Thursday. "And then 2020 and 2021 mixed things up a bit."
The pandemic caused a drop of 38,000 union jobs, or about 3%, while non-union jobs fell by 140,000, or 6%.
"So there were a lot more non-union jobs that disappeared in 2020, which increased the unionization rate," Cloutier-Villeneuve said.
Many of those non-union jobs lost were in retail and restaurants, while the health, social services and education sectors, which are heavily unionized, added jobs.
Content of the article
But even though employment had started to recover in 2021, the unionization rate remained the same at 39.9%. Cloutier-Villeneuve indicated that the needs in the health and education industries are more structural.
Another phenomenon noted by the ISQ is that baby boomers are not the most unionized. It is rather the 45 to 54 year olds, where 45% of jobs are unionized, and the 25 to 44 year olds, where the rate is 42.3%. Among those aged 55 and over, it is 38.5%.
Unionization was also higher among women, at 41.2%, than among men, at 38.8%. Women are more likely to work in the health and social services and education sectors.