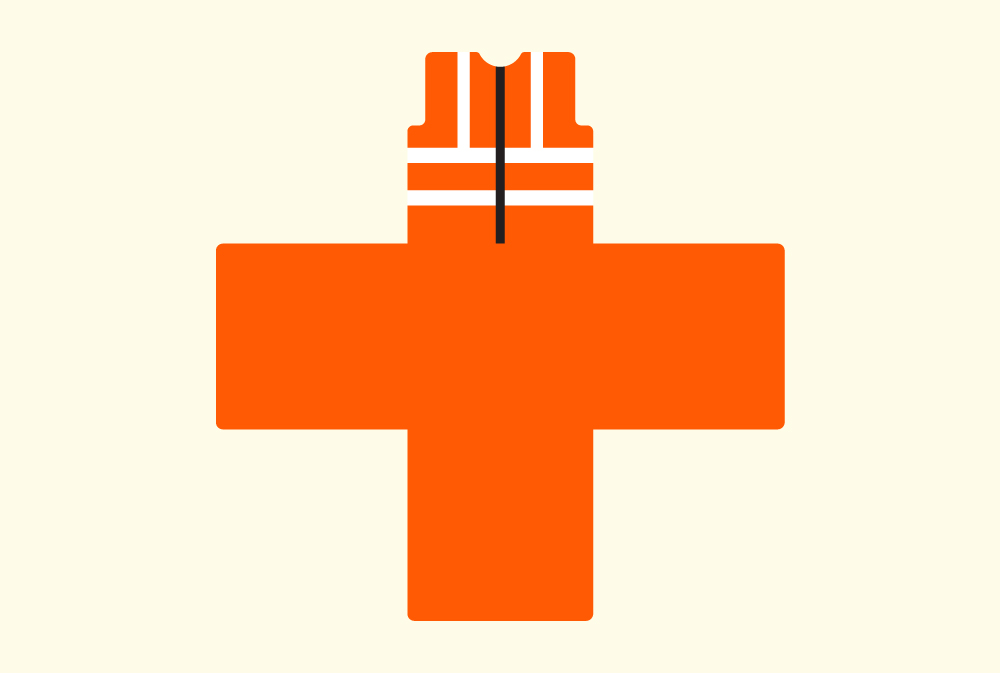 Group of U.S. entrepreneurs sue Biden over vaccine mandates
[ad_1]
Citing higher-than-average hesitation among construction workers and a worsening skills shortage, the Associated General Contractors of America (AGC) and two of its branches in Texas filed a lawsuit yesterday in federal court for block the Biden administration's efforts to impose a Covid vaccine warrant on federal contractors.
Although the AGC has vigorously promoted vaccination for all construction workers, he said that with about half of construction workers declaring themselves hesitant about vaccination, such a rule would result in skilled workers leaving. the relatively small federal contracting area for other construction work, resulting in delays, litigation and higher costs.
An entrepreneur supporting the lawsuit said half of its workforce would rather quit their jobs than be forced to get vaccinated.
Instead of increasing vaccination rates in construction, the mandate will leave federal construction projects "struggling to be completed on time and on budget," the AGC said.
"We are as eager as anyone to see more construction workers getting fully immunized," noted Stephen E. Sandherr, Managing Director of AGC. "But putting a strict mandate on a small sector of the construction industry will only drive vaccine hesitant workers out of that sector, and into one of the many other sectors also desperate for more workers. . "
Sandherr added that the mandate would make federal construction "slower, harder and more expensive" and would not improve federal government procurement or public health.
The file includes a motion for a temporary restraining order and affidavits from seven contractors detailing how the federal contractor's tenure harms their businesses.
One, Wisconsin-based JMJ Construction Company, which relies on small and medium-sized federal contracts for about a third of its revenue, said half of its workforce, including executives managers, would rather quit their jobs than be forced to get the vaccine.
"JMJ is between a rock and a hard place because it risks either losing its employees and contractors if it complies with the vaccination mandate, or losing a third of its income by no longer serving the federal government", said Bridgette Wiggins, vice president of JMJ. President.
The much larger Caddell Construction company, which relies on U.S. government work domestically and abroad for 80 percent of its revenue, said 55 of the 350 employees affected by the mandate – about 16 percent of the total – had so far resisted the company's efforts to implement it. , while six had already left.
"The more people we lose, the more strained our performance is," said Eddie Stewart, President and CEO of Caddell. "It's already difficult to get skilled workers who can meet all federal requirements, such as background and security clearance requirements for access to military bases and other federal facilities."
The AGC recently ran a series of ads featuring construction workers who nearly died from the virus, urging their peers to get vaccinated. He urged its member companies to show the videos to all of their workers. He also created a vaccine toolkit for industry.
However, vaccinating construction workers in general continues to be an uphill struggle.
As cited in AGC's filing yesterday, construction health and safety research organization CPWR maintains an immunization dashboard displaying data from a daily survey of Facebook users conducted by the group. Delphi at Carnegie Mellon University. For the week starting October 24, the survey showed that only 52.5% of those polled who identified themselves as construction workers said they had been vaccinated, compared to 80.7% of all other occupations. The number of construction workers has been constant since May 2021.
[ad_2]