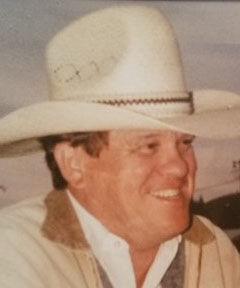 Gary A. Gasaway | Obituary
Gary A. Gasaway
February 3, 1938 – July 9, 2021
Gary A. Gasaway died on July 9, 2021. He was born on February 3, 1938 to Fern (Parsons) Gasaway and Alvis Gasaway. He was the oldest of three children.
The Gasaways moved to Montana where his father was stationed in the United States Army, then to Hermiston, Oregon, where Gary found many longtime friends. During this time he was returning to Dayton during the summer to help his grandparents harvest and during that time he learned a strong work ethic. After graduating from Hermiston High School in 1956, he continued his education at Oregon State University where he obtained his Bachelor of Science in Agricultural Engineering. He then took and passed his civil engineering advice. In college, he met and married Sheila Spence and they became the parents of two daughters, Diane and Valerie.
After graduating from college in 1962, he went to work for the Oregon State Department of Water Resources Engineers, working primarily in Salem, Oregon. His duties included serving as water master for John Day Valley, an engineer for small watershed planning and hydrographic works. He specifically worked with designs for proposed dams, dams under construction, existing dams or structural stability of dam safety and their compliance with Oregon state water laws. The family loved to hunt mushrooms or pick blueberries. Gary was in the Marine Corps Reserve at the time.
Gary and Sheila later divorced in 1982. Gary left Salem in 1970 and moved his family to Dayton and began working as civil engineers for Columbia County. This lasted almost 30 years. During this time Gary was an active member of the Eagles Lodge, Jaycees one of the founders of the Eagles Roost Moto-Cross, the county's national association of county highway engineers. He received the Small County Engineer of the Year award for two different years. He continued to cultivate every summer since his grandfather Parson let him "help". He met Kaye Burk and the two have been close companions for over 30 years. They enjoyed spending time outdoors, whether it was collecting firewood, moving farm equipment from different wheat fields, fishing, foraging for mushrooms, and laughing together.
Gary is survived by Kaye at their Dayton home; his two daughters, Diane (Mike Walsh) Gasaway of Olympia and Valerie (Dean) Moran of Walla Walla; her only grandson, Liam Walsh; and by his brother, David Gasaway of Middleton, Idaho. He is also survived by several cousins, nieces and nephews. He was predeceased by a sister, Karna Bruton in January of this year; and by his parents.
A memorial is scheduled for Saturday, August 21, 2021 at 11:00 a.m. at the Chapel of the Hubbard-Rogg Funeral Home in Dayton, WA. The Hubbard-Rogg Funeral Home in Dayton, WA is caring for the family.