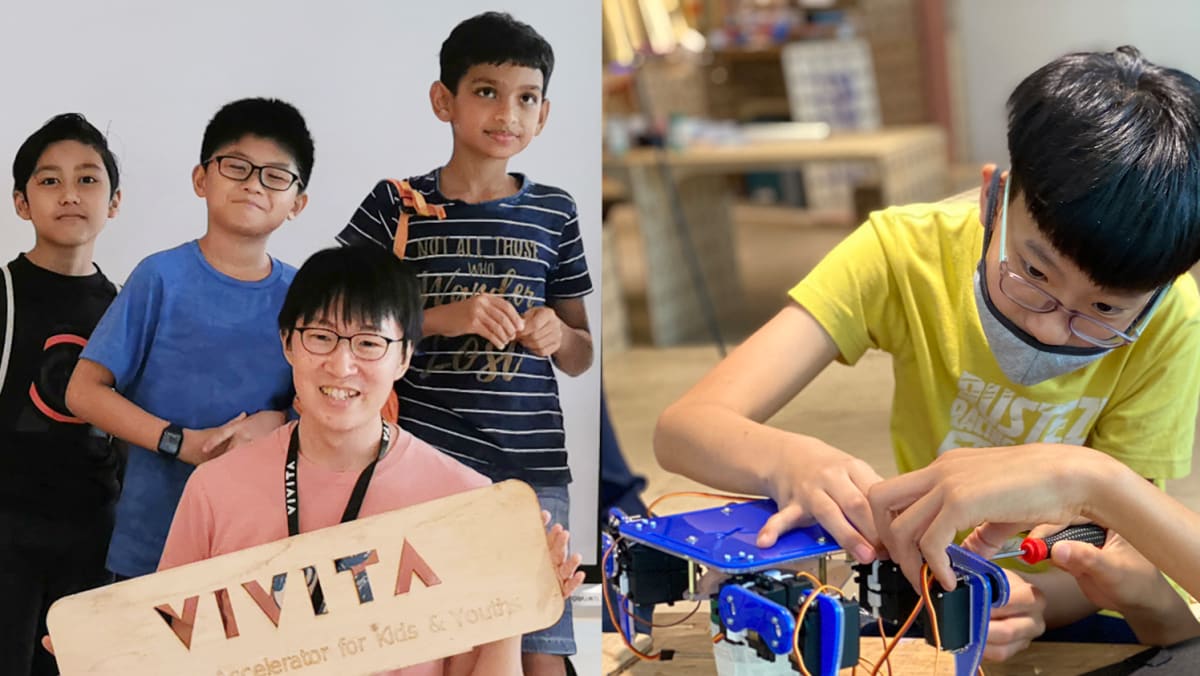 Former civil servant launches 'creative accelerator' to give children the right to fail and the courage to imagine
We were not "teachers" to teach him what to do, but rather worked as peers in the implementation and provided him with space to take ownership and be creative. The result was incredible. The participants came from low-income families and some of them do not have a computer at home. But at the end of the workshop, everyone had fun and was able to create their own virtual world.
It was heartwarming to see what a child could accomplish if given the right space and support. What was equally heartwarming was that one of the attendees raised his hand during the session, asking if he could also teach a technique he had discovered along the way! It was unexpected, but being VIVITA, of course, we allowed that. He came to the front and started showing everyone his new skills. I also remember the joyful and confident face of this boy.
This story is special to me because it demonstrates what we do: Create an environment that allows children to be comfortable, confident and curious.
WHAT DO YOU THINK VIVITA DOES DIFFERENT FROM OTHER SOCIAL IMPACT ORGANIZATIONS?
There are many social impact organizations that do great work and I truly respect anyone who puts their heart into creating the change they want to see. What VIVITA does differently is that through what we do, we question and challenge the fundamental status quo of education. What is education, to begin with? What is a good learning environment? And what should children learn? We explore these questions through our work and over time we hope the impact will go beyond the children we work directly with and extend to the wider educational ecosystem.
For this reason, we also do not target a specific social group. We believe education is a right, not a privilege, and what we do is inclusive by intention, having children and young people, regardless of background, to create together.
LET'S GET BACK TO YOU. WHAT MADE YOU WANT TO LEAVE PUBLIC SERVICE?
I wanted to take a different path and challenge myself. When I was a student, I chose to study in Japan because I wanted to learn Japanese to understand the Japanese role-playing games I was playing. At the same time, I didn't want to take the same path as the majority. The public service gave me many opportunities and I am grateful for my journey there. And I think even now, in doing what I do, I carry part of the DNA of public service with me, because I see that what I do will benefit Singapore.
WHO AND WHAT INSPIRES YOU?
Children, especially my daughter and my son, inspire me. Seeing how they were born and seeing them grow from babies to what they are now reminds me of how fascinating human beings are. Being a parent and thinking about how they play and learn constantly reminds me that every child has great potential, that every child is different. Curious children can learn so much.