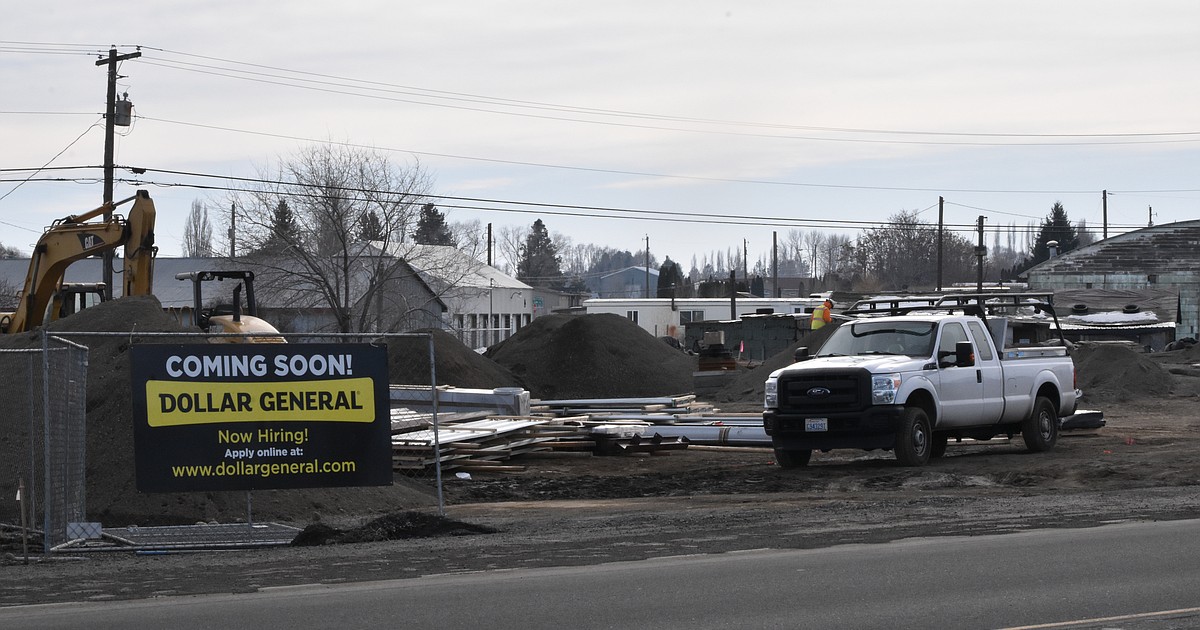 Dollar General under construction at Soap Lake
SOAP LAKE – Construction along State Highway 28 next to Sigrist Mini Storage is confirmed as the location of a new Dollar General store.
Emma Hall, public relations coordinator for Dollar General, said the store is slated to open this spring, but that date may change as needed during the construction process. The store address will be 79 State Route 28 W., Soap Lake.
Hall said the location was a perfect fit for Dollar General. She explained that the company is looking for places where it can provide customers with an easy and convenient shopping choice. She also said the company considers demographic trends, competitive factors and traffic patterns.
The Soap Lake store will employ six to 10 employees, depending on store needs, Hall said.
Applications are being accepted to fill positions and anyone interested can apply at www.dollargeneral.com/careers.
"Dollar General is deeply involved in the communities it serves and is a strong supporter of literacy and education through the Dollar General Literacy Foundation, which annually awards grants to nonprofit organizations. , schools and libraries within 15 miles of a Dollar General store or distribution center to support adult, family, summer and youth literacy programs," Hall said.
Dollar General is a store with a wide range of items ranging from food, cleaning supplies, health and beauty products and even basic clothing and should not be confused with Dollar Tree. Everything at Dollar General is generally priced in whole dollars starting at $1.