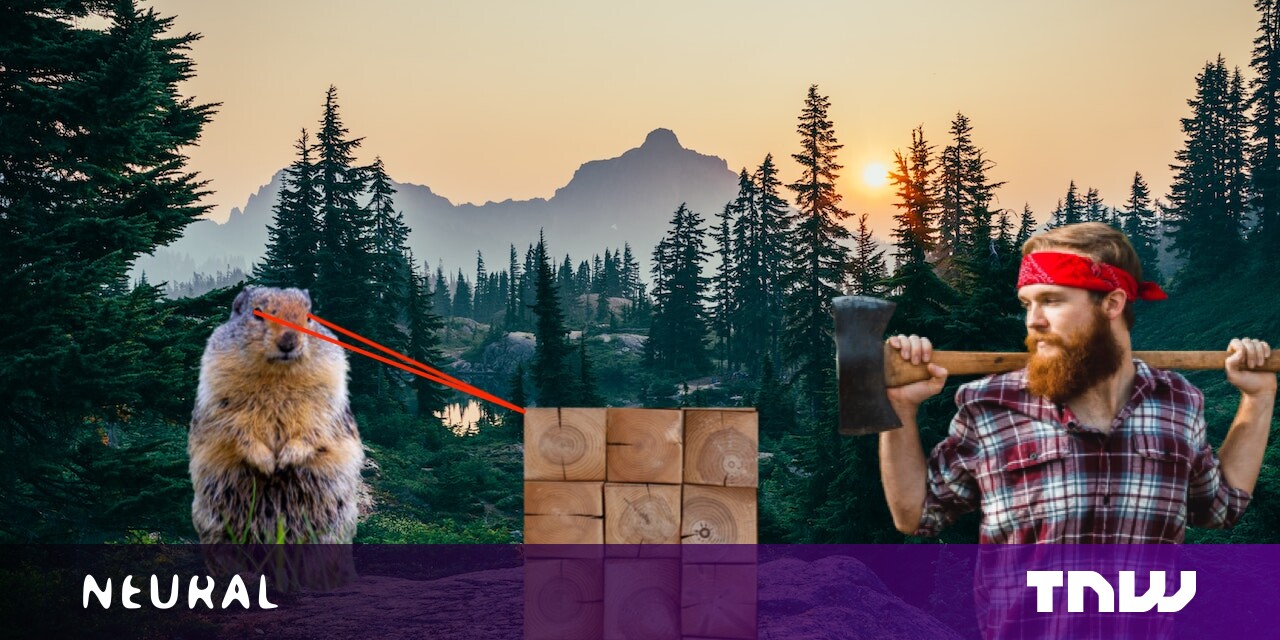 Do you have any wood? Technology ensures that we never again suffer from another shortage of wood
The pandemic has been marked by brief periods of scarcity around the world (remember the great toilet paper rush of 2020?). We're temporarily running out of everything from gym equipment to condoms and even aluminum cans, and now a lumber shortage has hit near us, sparking concern among DIY enthusiasts and potential homeowners. whole world.
Lumber scarcity pushed prices to a record high of $ 1,686 per thousand board feet in May, a high of 400% from pre-pandemic levels when prices hovered between $ 350 and $ 500 $. In August, there was good news as lumber fell to $ 399 per thousand board feet. But that didn't last too long as lumber rebounded 50 percent a few weeks later.
For consumers, this means that it has become even more expensive to build, buy or renovate your home. Meanwhile, businesses could face increased construction costs.
Analysts say this continuing increase is not expected to return to thousand dollar territory, but it could continue until early 2022. At this point, you might be wondering where all the wood has gone? We will explain what is behind the shortage and rising costs and how technology could secure the industry for the future.
Where did all the wood go?
The peak was caused by several factors, the least of which was the lack of trees. At the start of the pandemic, demand for lumber was low and sawmill inventories were also low, thanks to workforce reductions and sanitary restrictions.
Then the foreclosure took place, resulting in an increase in home improvement, construction and purchase of new homes; projects that usually require a lot of carpentry. Basically, when increased demand for lumber meets supply setbacks related to a labor crisis, you get a global shortage.
Like all other industries affected by the pandemic, lumber production facilities had to adjust their operations, which initially slowed production and led to a decrease in supply. But even now, with sawmills back on line, reports show workers' concerns over low wages and unsafe working conditions have created an employment gap in the industry, exerting even more pressure on the timber supply chain.
The demand for wood will only increase …
Wood has become the coolest thing (literally) in sustainable building over the past few years, and the housing industry is excited about all the benefits this building material has to offer.
Research shows that wood reduces carbon emissions, resists earthquakes quite well, and allows buildings to be built faster, resulting in less waste and less labor costs. In a recent webinar hosted by the Forestry Division of the Food and Agriculture Organization of the United Nations, part of the agenda was to highlight the "essential role of sustainable forest industries in providing renewable wood-based products that the world needs to decarbonize the building sector. '
As the impact of climate change becomes more evident by the day, the shift to wood building materials indicates that lumber is expected to remain a prized commodity for the foreseeable future, and experts are daring. OK. Demand for the product is expected to maintain a steady increase through 2022 and beyond, in response to "demographically determined housing needs".
In search of the Finnish "woodtech sector"
In countries like Finland, innovative construction techniques with wood are the latest trend. Their history of logging and carpentry, as well as the growth of its startup scene has led to the birth of a "wood technology sector" creating everything sustainable: textiles, cosmetic packaging, plastics. based on wood and, of course, wooden houses. Many public buildings in the country are built with wood products, and about 80% of single-family homes have a wood frame.
With more than half of Europe's protected forests located in Finland, they make the most of their proximity to nature to create buildings that reduce waste and pollution. And they look good too …
Finnish companies like Finnos are also part of the growing ecosystem, providing digital solutions to forestry and carpentry industries around the world. According to Jyri Smagin, Sales Manager at Finnos, these sectors currently play an extremely important role and therefore there is a need for advanced technology that allows producers to create wood products more efficiently and smarter.
The popular opinion is that these industries are filled with men doing tedious physical labor and that they only use traditional and old-fashioned methods of production. However, we are introducing high tech and precise strategies to help fill the existing gaps in the carpentry industry.
Technology offers a way out
Much of the process in sawmills nowadays is handled by machines, but there are still a number of requirements that make the job quite difficult. For example, several factories use different automated tools to digitize and optimize raw lumber to ensure it is of the best quality for the market.
But these tools generate a lot of data, and someone has to go through the process of reading and organizing all of that information. It's slow and tedious, and because we're human, it often comes with a bunch of mistakes. This makes it difficult to detect hidden defects, resulting in loss of valuable wood. In this era of wood scarcity, this is a costly mistake for sawmills.
Companies like Finnos are offering a way out through technology. Using a log x-ray system, they create products that collect accurate and comprehensive data on wood quality at different stages of processing. Their newspaper scanner creates a 3D model of the newspaper and analyzes all of its features in less than half a second. Smagin explained:
When a tree is cut down, the green solution would be to use as much of that tree as possible, rather than cutting much of it down as sawdust. Our solutions help industries get the most out of raw material without wasting it.
The next step that sawmills must take is to match the quality of the raw materials in the sawmill to the actual quality required for a particular product, to ensure that it meets the standard. This helps reduce the time required for manual tasks, freeing up workers to focus on knowledge-related work tasks. With the growing demand for sustainable building products like wood, solutions like these are very important.
"Instead of spending long hours manually researching the correlation between raw material and end product, sawmill workers can now find the information they need in just three minutes," says Smagin. This can help speed up the process of producing goods like timber, thereby relieving pressure on the supply chain.
Typically, when we compare the situation before and after the implementation of our technology, we see an increase in sawmill output, ranging from 2 to 5%.
Finnos has partnered with Thoughtworks, a global technology consultancy, to bring artificial intelligence into the process. Aappo Pulkkinen, Senior Data Science Consultant at Thoughtworks, said:
We are currently using machine learning to automate decision making throughout the production chain. Using imaging data from Finnos' scanners, we are able to predict the optimal sawing configurations for each log early in the process.
And the results will only get better as they introduce machine learning to other parts of the business. According to Pulkkinen, ML can be applied to a range of processes – from optimizing capacity to adapting production to demand. Building machine learning components for production is an iterative process, where the learnings will help determine the steps needed to deliver the most value.
And we don't see this just happening in sawmills – almost any company in the manufacturing industry can benefit from these types of advancements made possible by machine learning and optimization.
With customers in more than 18 countries around the world, Finnos seeks to play its own role in ensuring that the industry can meet demand. "With the current market price boom for wood products, our technology could benefit the global market," he adds. They are now active in Nordic countries, Canada and Russia with the ambition to expand globally.