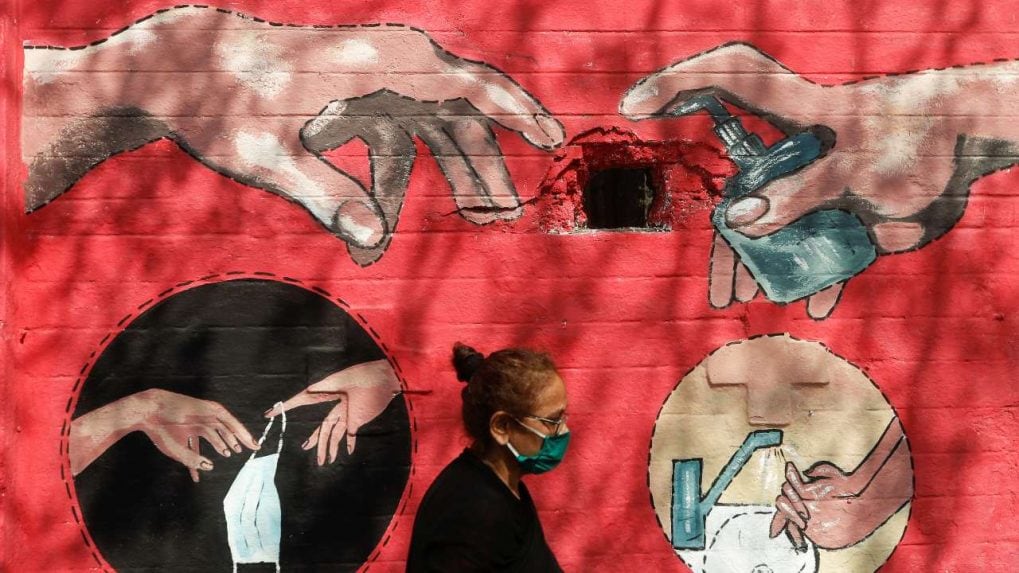 Cyberattacks increase amid Covid-induced digitization; The third wave could peak in the next 3 weeks
Omicron news live updates:
The Bihar government ordered an investigation after records showed a civilian surgeon based in Patna received five injections of the COVID-19 vaccine. Civil surgeon Dr Vibha Kumari Singh, however, said she took the shot three times as per the rules. Singh also claimed that someone else managed to get vaccinated using his PAN card details and called for an investigation.
With 2,38,018 new coronavirus infections reported in one day, the total number of COVID-19 cases in India rose to 3,76,18,271, including 8,891 cases of the Omicron variant, according to data from the Ministry of Health of Union updates Tuesday. Active cases rose to 17,36,628, the highest in 230 days, while the death toll rose to 4,86,761 with 310 new deaths, according to data updated as of 8 a.m. There was an 8.31% increase in Omicron cases since Monday, the ministry said. Experts said it is not possible to undertake genome sequencing of every sample, but pointed out that the current surge is largely driven by the Omicron variant.
Active cases account for 4.62 percent of the total number of infections, while the national COVID-19 cure rate has declined to 94.09 percent, the ministry said. An increase of 80,287 cases was recorded in the number of active COVID-19 cases within 24 hours. The daily positivity rate was recorded at 14.43% while the weekly positivity rate was recorded at 14.92%, according to the ministry.
The number of people who have recovered from the disease jumped to 3, 53, 94,882, while the case fatality rate was recorded at 1.29%. The cumulative doses administered in the country so far under the national COVID-19 vaccination campaign have exceeded 158.04 crores.
India's COVID-19 tally had crossed the 20 lakh mark on August 7, 2020, 30 lakh on August 23, 40 lakh on September 5 and 50 lakh on September 16. It topped 60 lakh on September 28, 70 lakh on October 11. , crossed 80 lakh on Oct 29, 90 lakh on Nov 20 and broke above the crore mark on Dec 19. India passed the dismal milestone of two crore on May 4 and three crore on June 23.
The 310 new deaths include 72 from Kerala and 33 from West Bengal.
A total of 4,86,761 deaths have been reported in the country so far, including 1,41,832 from Maharashtra, 50,904 from Kerala, 38,445 from Karnataka, 37,009 from Tamil Nadu, 25,387 from Delhi, 22,972 from Uttar Pradesh and 20,121 from West Bengal.
The ministry pointed out that more than 70% of deaths are due to comorbidities.
"Our figures are being reconciled with the Indian Council of Medical Research," the ministry said on its website, adding that the distribution of figures by state is subject to further verification and reconciliation.
(Edited by : Ajay Vaishnav)
First post: STI