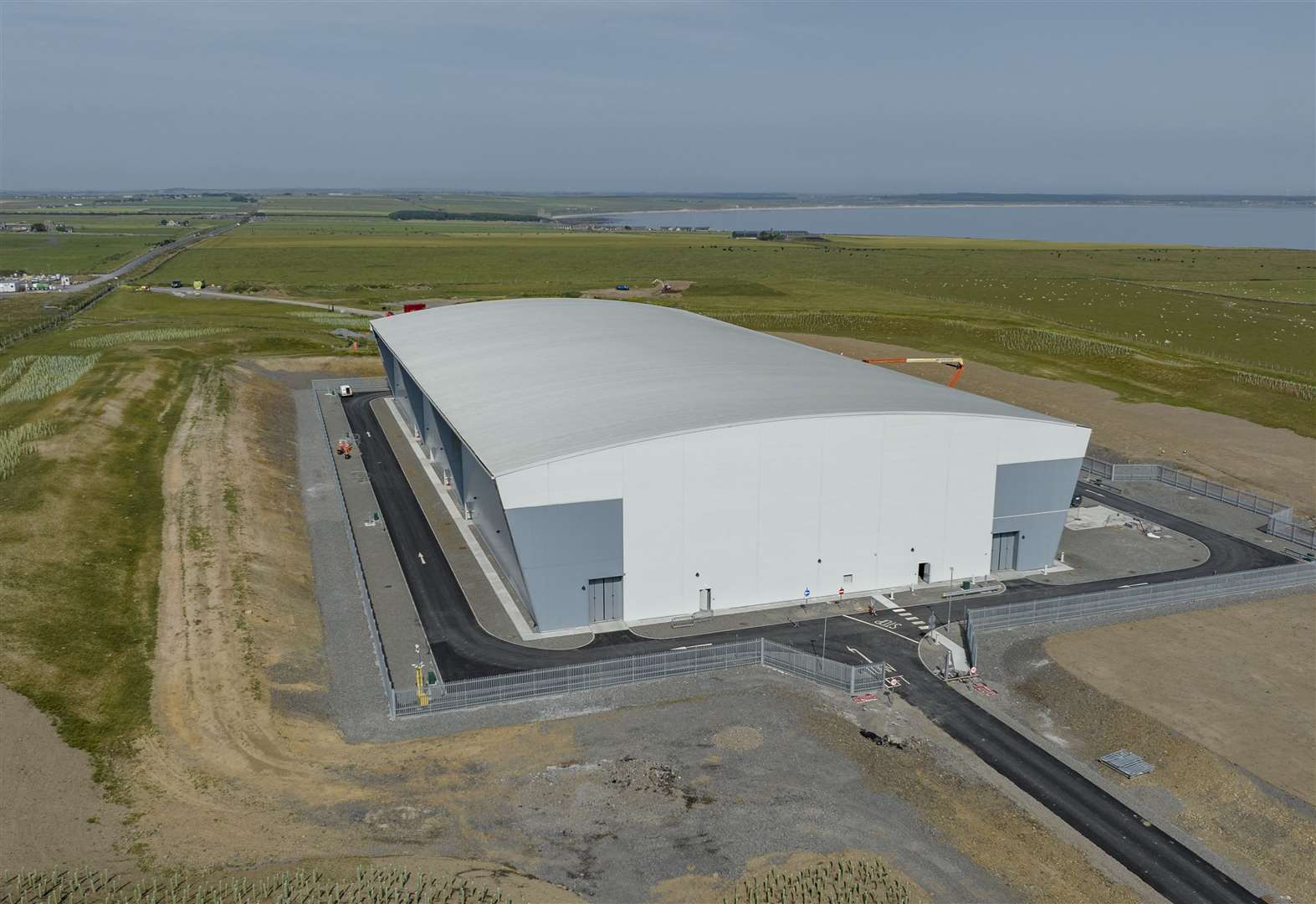 Crews at Noss Head Switching Station 'can be proud of what they have achieved'
Click here to sign up for our curated newsletters!

The energy company behind the Noss Head HVDC Switching Station project has been told they can be proud of what they have done for the community.
Crews from SSEN Transmission, main contractor BAM Nuttall and sub-contractors have supported a number of good causes in Caithness since work began on the huge structure north of Wick.
It will play a key role in connecting Shetland's renewable energy to the transmission grid via a 260km submarine cable.
At the August meeting of the Royal Burgh of Wick Community Council, members were told that tens of thousands of trees, shrubs and wildflowers were planted around the switching station.
President Joanna Coghill said: "It looks quite impressive and I don't think it will stick out like a sore thumb once the trees and shrubs are established.
"SSEN Transmission should be quite proud of what they have achieved at the community level. They did a lot behind the scenes.
Ms Coghill noted that the switching station is the first of its kind in Europe. "Hopefully, all going well, it will be a big hit," she said.
Community Liaison Manager Sharon Powell provided an update online at Monday's Community Board meeting.
She explained that the main civil works have been completed, with only snags outstanding.
Some 20,000 trees, shrubs and wildflowers have been planted on and around the site's dyke areas, with another 15,000 to be planted later.
Hitachi Energy has started installing equipment in the switch hall and is progressing well.
Pulling of cables to all equipment is underway and completion of this work is expected by the end of August.
Commissioning should begin in September and last until the end of the year.
Community advisors visited the site with construction manager Andrew Henderson.
"Andrew Henderson gave a fantastic presentation – very informative," Community Councilor Allan Bruce said at this week's meeting.
"It was good to see how many local businesses were also involved. The level of manufacturing looked very good.
Highland Council leader Raymond Bremner, one of four members from Wick and East Caithness, pointed out that he met Finlay McCutcheon, director of land-based renewable energy for SSE Renewables (Europe), during a recent visit to the Gordonbush Extension wind farm in Sutherland and that Mr McCutcheon accepted an invitation to come to Caithness.
---
Do you want to react to this article ? If yes, click here to submit your thoughts and they may be published in print.
---