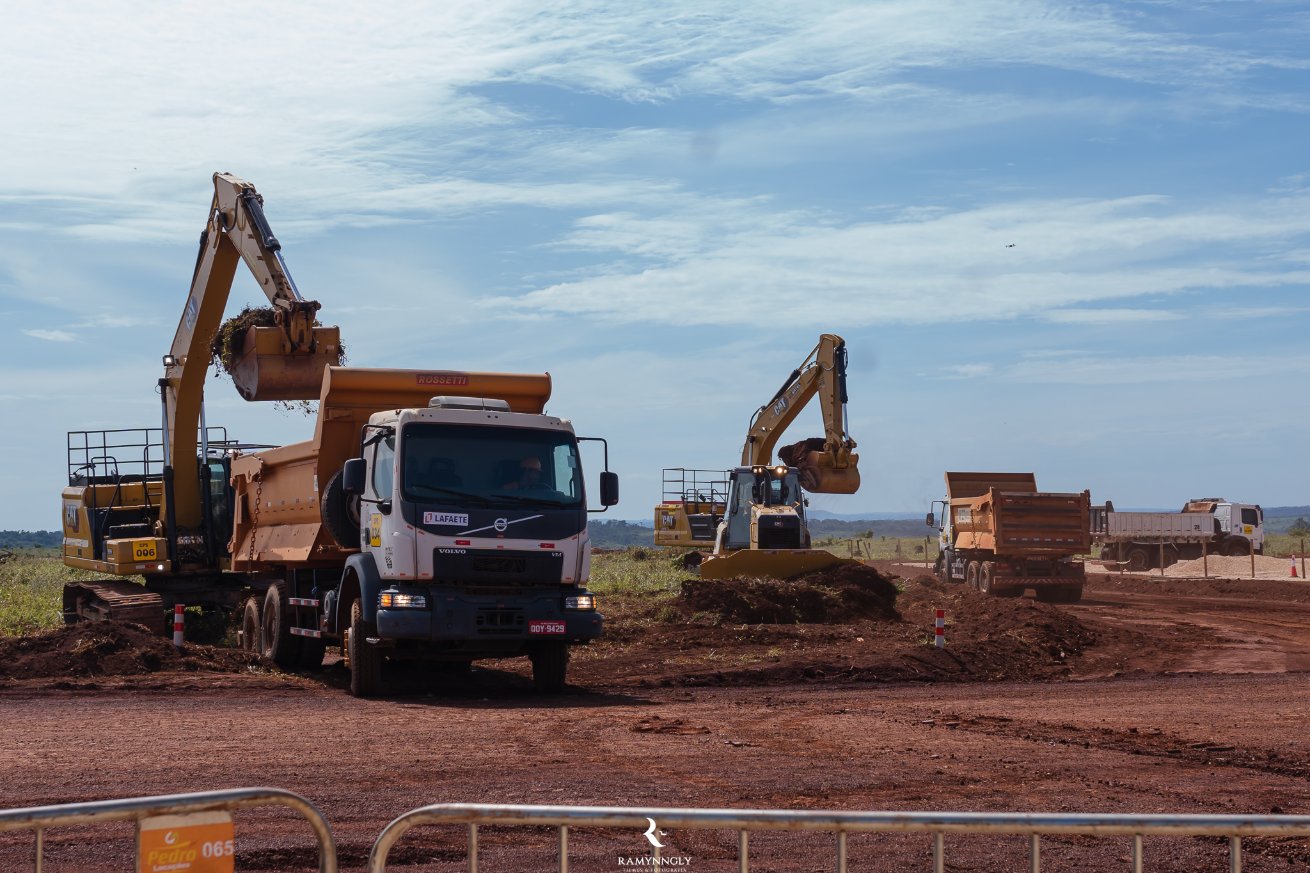 Copa wins second major contract on Horizonte's Araguaia nickel project
Posted by Daniel Gleeson on August 9, 2022
Horizonte Minerals has awarded the industrial civil engineering contract for the construction of its wholly-owned Araguaia nickel project in Brazil to Companhia Paranaense de Construção SA (Copa).
Copa is a leading Brazilian construction company with extensive experience in mining and civil infrastructure projects, according to Horizonte. It also won the earthworks services contract for the project earlier this year, demonstrating the project's safe and reliable operational performance to date, with a track record of creating employment opportunities for local community members, said said Horizonte. All of its contracted services were delivered ahead of schedule.
Copa's track record is complemented by its extensive experience delivering civil construction projects for several large mining and industrial clients across Brazil. These projects range from roads, overpasses, hydroelectric plants, ports, dams and industrial facilities. In total, the company has installed a portfolio of more than 2.5 billion m3 of concrete throughout Brazil and all with the required quality management certification, explains Horizonte.
The awarding of the industrial civil engineering contract is another milestone in the construction of Araguaia. The scope of the contract includes the supply and installation of the processing plant foundations and associated civil works for the supporting infrastructure.
The scope of the contract was designed to take advantage of Copa's reduced mobilization requirements and familiarity with the project. This will help expedite the installation of the kiln foundation allowing for the start of kiln shell installation during the December quarter, Horizonte said.
The civil lot will also see Copa undertake the installation of all engineering and concrete structures for the treatment facility, including piles, structural foundations, concrete slabs and bolted connections to enable direct installation. processing equipment.
Jeremy Martin, CEO of Horizonte, said: "The extension of our relationship with Copa, as a partner in the development of Araguaia, is another key milestone in the construction schedule for the project. With Copa's strong track record of delivering infrastructure and mining projects across Brazil, as well as the safe and efficient delivery of our earthworks contract in Araguaia, the award of this contract allows us to continue Araguaia's progress with confidence.
The Araguaia Project comprises an open pit nickel laterite mining operation that delivers ore from a number of pits to a central electric rotary kiln (RKEF) metallurgical processing facility. The metallurgical process includes a single RKEF line to extract FeNi from the ore. After an initial ramp-up period, the plant will reach full capacity of approximately 900,000 t/y of dry ore feed to produce 52,000 t of ferronickel, in turn containing 14,500 t/y of nickel. The FeNi product will be transported by road to the port of Vila do Conde, in the north of the state, to be sold to foreign customers.