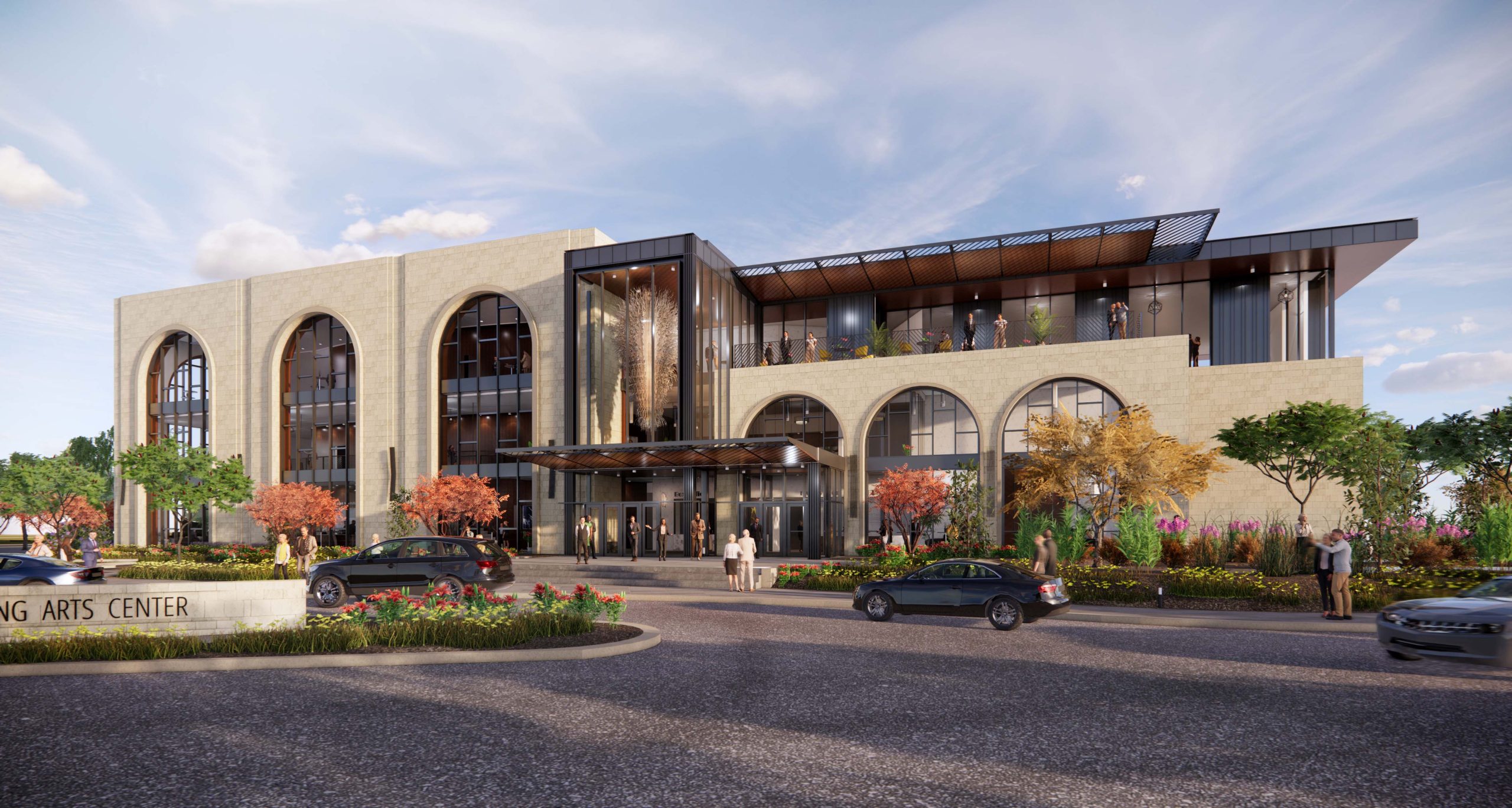 Construction begins at the Spokane Valley Arts Center in Idaho
Construction of the new Idaho Central Spokane Valley Performing Arts Center has begun. The 59,000 square foot facility includes a main theater with approximately 475 seats in upper and lower bowls. In addition, it has a flexible 200-seat studio-theatre.
The $48 million facility's main stage will include a fly loft available for technical productions. The seats in the main theater will be exceptionally wide, with double armrests and more legroom. Additionally, the facility will achieve ADA compliance using two elevators and twice as much wheelchair space as needed.
DAC Architecture designed the new Idaho Central Spokane Valley Performing Arts Center. It will feature high ceilings and flexible seating for various arrangements. Additionally, it will serve as the location for an interim conservatory with lessons, camps, and performances for nearby children in grades 2-12.
Learn about the design of the Spokane Valley Arts Center
On the upper level, which offers sweeping views of the Spokane River and views of Mica Peak and Mount Spokane, there will also be room for parties and business meetings. A total of 400 people can be accommodated in this area by combining two event rooms into one. These spaces will be connected to an outdoor patio. On-site catering will be done from a catering kitchen.
Also Read: Plans Underway to Build 960,000 Square Foot Kuna Data Center in Idaho
A hydraulic grid system trapdoor room under the main stage, stage and costume shops, a rehearsal room, a box office serving both theatres, three permanent and numerous portable concessions/bars, green rooms and dressing rooms, two "star" dressing rooms for guest artists, offices, three reception areas, over 4,000 square feet of storage space and additional seating areas are additional features of the performing arts center.
300 parking spaces and a circular circuit will be available on site for drop-offs and pick-ups. Local artist Vince DeFelice will create a fountain for an outdoor garden.
The start and end of construction work
The general contractor for the Spokane Valley Arts Center project is Construction Garco. The Spokane-based company will begin construction this fall and finish in June 2024.
In the summer of 2024, the first theatrical production will take place. The main theater will host 130 to 144 events per year, while the studio theater will host around 80.