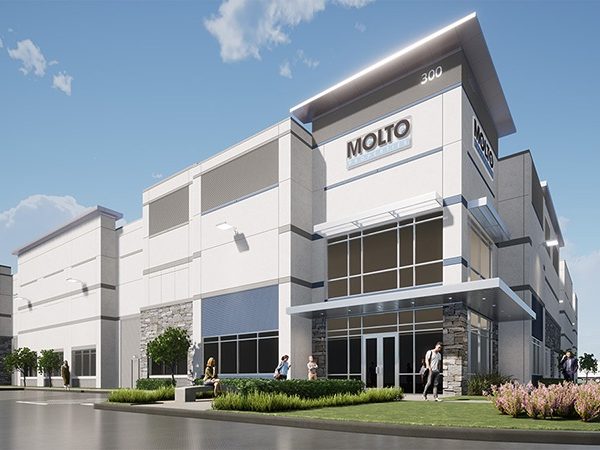 Blue Springs Park in Georgetown, Texas ready for construction
Construction of a 604,064 square foot industrial complex named Blue Springs Park in Georgetown, a city in central Texas. The complex will be built by Molto properties. Although the Chicago-based developer already has several industrial developments in Texas, this will be the first in Austin.
Blue Springs Park was designed as a three-building speculative industrial complex to accommodate a wide variety of tenants. These three buildings will house manufacturing, logistics or distribution users. However, the industrial development is expected to serve not just Austin, but the entire North Austin market.
Read also Virgin Industrial Park will be developed in Arizona
Blue Springs Business Park is conveniently located less than 5 miles from Texas State Highway 130, with very desirable freeway visibility. Construction is taking place on a 43-acre site located at 610 Blue Springs Boulevard, just off I-35. Therefore, its location offers multiple entry and exit points along Blue Springs Boulevard and the Southeast Inner Loop. Plus, it also offers good accessibility to public transit, as the location is only 31 miles from Austin-Bergstrom International Airport.
Blue Springs Park Design Plans
The tallest of the three buildings in Blue Springs Park will be a 310,366 square foot building, with a clear height of 36 feet. But the two smaller structures will consist of a 124,914 square foot building and another 168,784 square foot building, each with a clear height of 32 feet. A transshipment design is used for the larger building, while a rear loading configuration is applied to the two smaller structures.
In addition, the Blue Springs park includes several amenities, including 170 dock gates and six-level ramps. Provision will also be made for 90 trailer parking spaces and 580 car parking spaces. According to the promoters, this first logistics project should be delivered by the second quarter of 2023.
Molto selected a group of companies to work on the business industrial park. This development team includes Burton constructionas general contractor for the project, as well as Seeberger Architecture and Langans Engineers for the design. Meanwhile, Transwestern is in charge of marketing and leasing the business park. The Transwestern team is made up of Vice President Carter Thurman and Senior Partner Nash Frisbie.