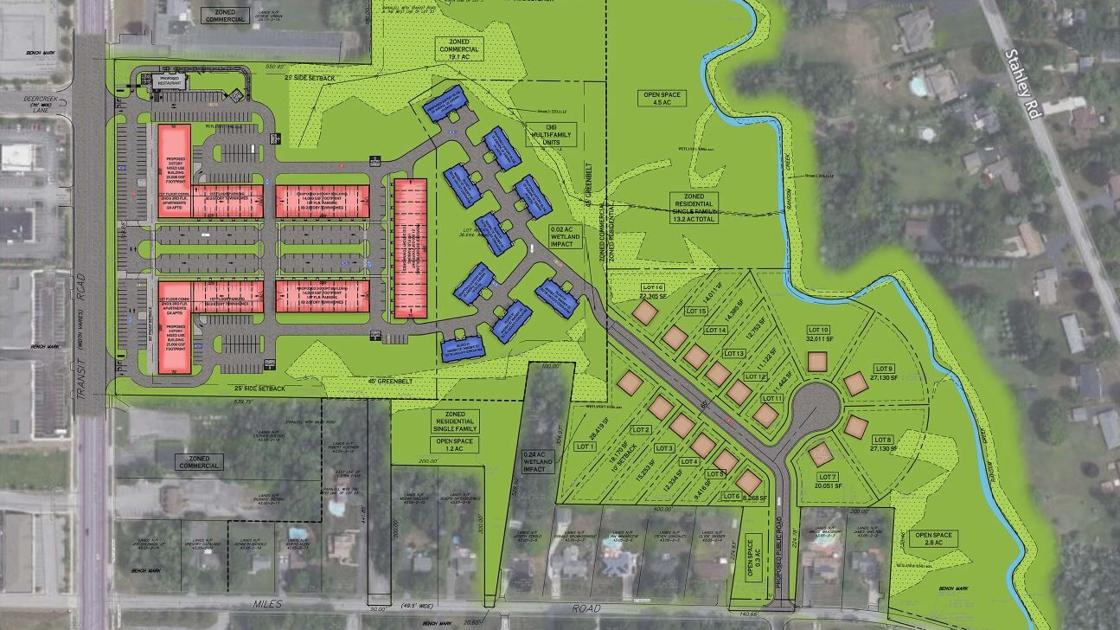 Bevilacqua and Stephen Development pursue mixed-use projects in Clarence | Local company
"The project developer is proposing mixed-use buildings with high quality architecture along the frontage of Transit Road that will avoid the emergence of Strip Plaza developments that are prevalent along Transit Road," Hopkins wrote, citing the comprehensive city plan and a "preferred development survey" of visually appealing buildings.
Homes will occupy the eastern portion of the site, roughly 16.8 acres, while other development will focus on the westernmost 19.1 acres, including along Transit. A small portion of the property is considered wetlands, under the jurisdiction of the US Army Corps of Engineers, while the property also contained historic property that was not eligible for listing on the U.S. State.
An earlier version of the project from two years ago envisioned five four-story mixed-use buildings with restaurants, commercial spaces and apartments; two independent restaurants with 28 seats; a bank branch, four four-unit row buildings, nine four-unit apartment buildings and 16 four-bedroom houses.
In addition to the approval of the town planning council, the project also requires an exemption from the zoning appeal council for the third floor of multi-family buildings, as well as a special use permit from the city council.
If approved, the project would be undertaken in three phases for mixed-use buildings, subdivision and multi-family apartments, starting in November and ending by December 2023.