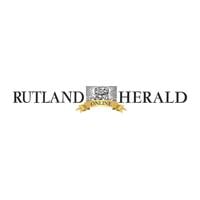 Anthony: Castleton takes a break | Perspective
By a wide margin, Castleton faculty voted to ask the VSC trustees and chancellor to halt the decision to consolidate all of Vermont's state colleges under one roof with a uniform name and leadership. The community of Castleton is to be congratulated for its loyalty to the Castleton brand and the outstanding contribution of this university to the advancement of education for generations of Vermonters.
Castleton began its history and upward march as the Rutland County Grammar School in 1787, preparing young men for college through the teaching of traditional academic subjects such as Latin and Greek. In 1823, instruction began for young women. At the time of the Civil War, the majority of Castleton's students were women. The school began its transition to college in 1867 when Castleton State Normal School was founded as one of three state-listed normal schools. The other two normal schools were in Johnson and Lyndon. Each was a preparatory school for teachers; although other study programs have also been offered. In 1947 the school became Castleton Teachers College. Then, in 1962, under the administration of Governor Phil Hoff, Castleton joined with Johnson, Lyndon and Vermont Tech at Randolph to become the Vermont State Colleges.
During each of these transitions, Castleton has played a pivotal role in preparing young Vermonters for new careers aligned with the evolving Vermont economy. When such transitions have occurred, sometimes slowly and sometimes dramatically, State College degrees have become increasingly vibrant and aligned with each other to better serve Vermont and its students. This process has been going on for a decade or more. In 2015, reflecting the spectacular growth of university programs, State College administrators renamed the college Castleton University – to reflect its stature as a true university with several outstanding graduate degrees. Today, Castleton, Northern Vermont University (formerly Johnson and Lyndon State Colleges), Vermont Technical College, and CCV provide graduates with hundreds of degrees essential to Vermont's growing workforce. These include teachers, nurses, meteorologists, engineers, architects, mental health practitioners and, of course, the liberal arts.
As each period of its history has unfolded, Castleton has filled a need and answered the call by expanding and improving workforce education and training for Vermonters. Since the formation of the VSC system, administrators and the chancellor's office have worked continuously with faculty at Castleton and those on other campuses to advance these transitions to meet new demands as they emerge. Recognizing the need for the VSC system to be more agile and working to ensure a smooth transition, the hand of the board may have gone unnoticed by many in Castleton and elsewhere.
The economy of our region has undergone major changes over the course of several decades. Rising costs and declining registrations in the Northeast have exacerbated all the challenges. The arrival of the pandemic drastically changed the landscape for everyone and even before the pandemic Vermont State Colleges needed and had started a major overhaul. Then COVID turned everything upside down. The needs of students, families and employers have all increased dramatically. It is never easy to balance costs and available resources. But the truth is, Vermont needs the VSC to thrive and continue to offer the best innovative programs to educate the emerging workforce. Vermont needs State Colleges to be successful for the benefit of students, our economy, and the surrounding communities. They offer critical degrees that train nurses, healthcare, early childhood education and mental health workers, architects, civil engineers, and a host of personally and professionally rewarding careers that are of extreme importance to our state.
Recently, administrators voted to maintain the current campus locations while combining many business and administrative functions under an integrated structure. Each campus is too robust and has too much local spirit and integrity to be integrated without a ripple. Given the spirit and organic energy of each campus, the identity of each will survive the disruption in the short term. VTC, Lyndon, Johnson and Castleton have been and will continue to be the hubs of their host communities. It is important and no one should forget it.
But to meet the challenge, VSC campuses must function as a seamlessly integrated system, not as separate islands. The new system – Vermont State University – will have system-wide accreditation, fully transferable credits, dynamic fields of study tailored to the needs of the Vermont employer workforce, and a streamlined administration that is efficient. and profitable. The talents of the faculty, devoted to their primary mission of educating students, will play a vital role in the dynamic success of the new university. Castleton, a flagship institution of the VSC family, has a dynamic and important role ahead of it. Time is running out now. Considering the months of work this effort has taken to date, there is no time to stop halfway. Rather than a break, a full joint effort is required. Vermonters expect and need nothing less.
Peter D. Anthony lives in Barre and is a retired CSC faculty member and currently the state representative in the House.