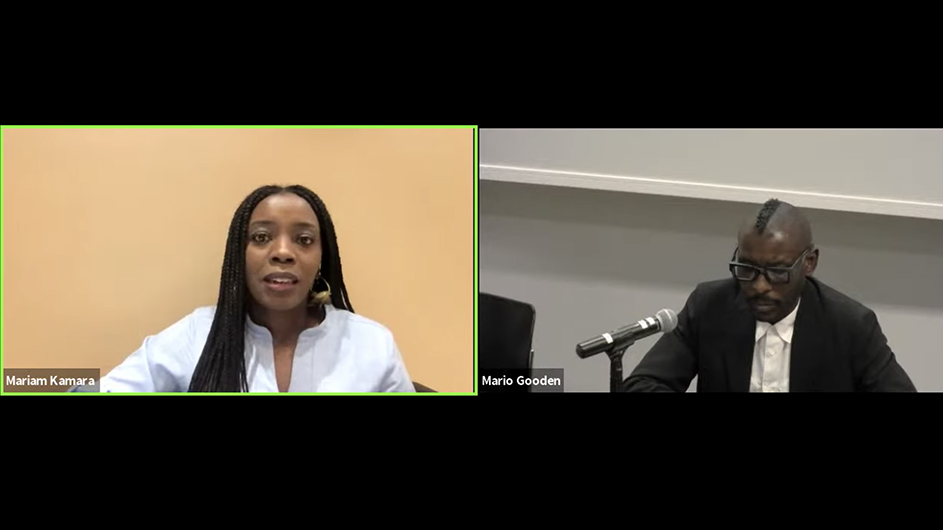 An architect who emphasizes the importance of memory
"Tapping into the memory of Islamic culture rather than taking the form of what we consider today as 'Islamic architecture' has enabled us to bring back a typology, which is directly relevant to our time in the context of tensions increasing, certainly in Niger, between secular knowledge and religious practice, "said Kamara.
By collaborating with masons from the original mosque on incorporating new materials to improve durability, Kamara sought to create a new interpretation of traditional building techniques. The aim was to promote evolution, rather than innovation separated from context.
"It was an exercise in figuring out how to do contemporary architecture in a way that doesn't break the bank or create that impossible choice – either you modernize yourself by making yourself look as Western as possible, which is unaffordable and impossible to sustain in the long run, or you're stuck doing something 200 years ago, "Kamara said. "Neither is desirable, neither works. It is therefore a question of tapping into these memories to find a way forward, but also of trying to bring new ideas for the future and for the challenges we face on the planet ", he added. she adds.
Architecture that elevates
Kamara concluded her presentation with her proposal for the National Black Theater in Harlem, the design of which is informed by research into shacks built and occupied by slaves. The project aims to honor the expertise and craftsmanship of slave laborers who helped build many monuments in the United States.
"Expressing this terrible story and finally trying to find ways to overcome that and celebrate the triumph of being Black in America today, this project has deepened that," Kamara said.
Atelier Masomi's mission, she said, is less to create architecture for the African context than to design architecture that "anchors us in our identities" and uplifts users.
During their discussion, Gooden revisited Kamara's earlier comments on the questioning of the role of museums as custodians of memory and their organization of knowledge through collections of artefacts. Kamara's work, Gooden observed, explores "memory as another way of being," such as a mason's expertise, community traditions and local materials.
"Museums present a big problem in the way we move forward in history," Kamara said. "This is a question we are going to wrestle with for a while if we are serious about both decolonizing our knowledge systems and starting to see the rest of the world as equal beings – and take advantage of all this different knowledge that is out there. are available and enrich us as a species.
---
Shannon Werle is the Digital Editor for the GSAPP Communications Office.