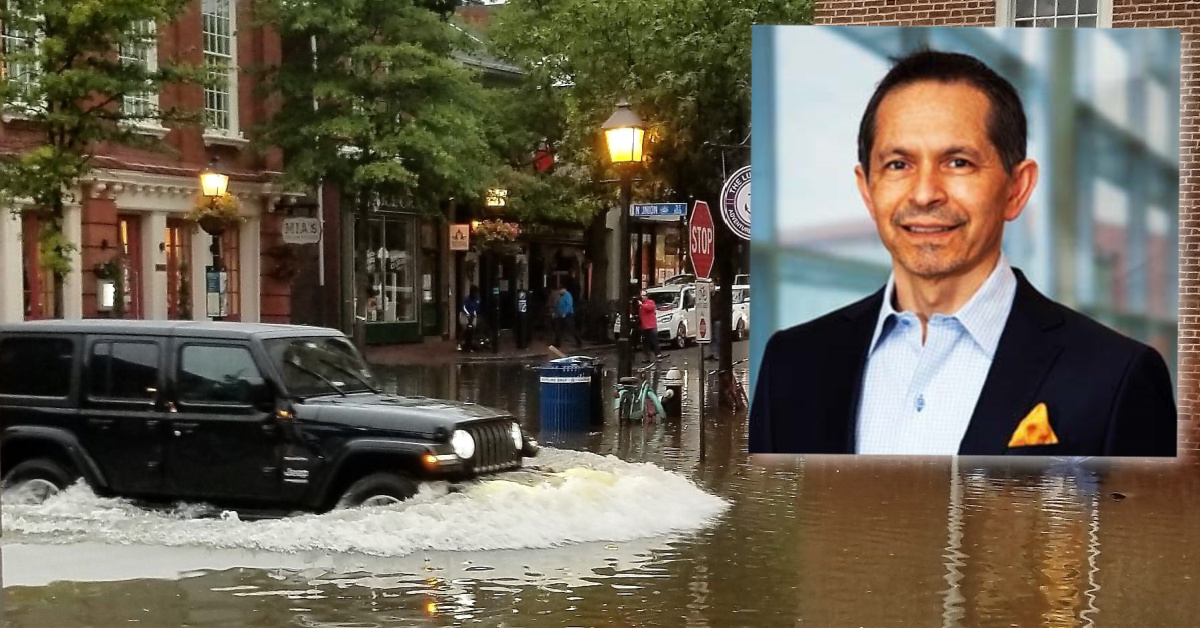 After repeated and record-breaking stormwater damage, Alexandria appoints new flood tsar
[ad_1]
ALEXANDRIA, VA – Alexandria City Director Mark Jinks has announced the appointment of Daniel Medina, Ph.D., PE, as Flood action in Alexandria City Program Manager, effective October 11. In this new role, Dr Medina will work across city departments to ensure the success of the flood mitigation program and manage Alexandria's stormwater capital project portfolio. He will also address the concerns of residents of Alexandria by serving as a liaison with the ad hoc advisory group on stormwater services and flood mitigation appointed by city council.
"Dr. Medina's vast experience in many aspects of water and environmental engineering, particularly in urban areas, as well as two decades of program management experience, position him well to help. to deliver on the city's critical stormwater and flood mitigation projects, "said Jinks.
Dr Medina's experience encompasses a wide range of areas related to water resources, including stormwater management, flood risk management, climate resilience and watershed restoration. He has led projects in North America, Latin America, the Caribbean, Europe and the Middle East. Prior to joining the city, Dr Medina held managerial and technical leadership positions in several leading national and global consulting firms. He has also been a consultant for the World Bank and the Inter-American Development Bank.
Dr Medina is a member of the Water Environment Federation (WEF), the Urban Water Resources Research Council of the Institute for the Environment and Water Resources (EWRI) of the American Society of Civil Engineers (ASCE). He was also a peer reviewer for the National Research Council's landmark report, "Urban Stormwater Management in the United States". He has been invited to testify before the United States Senate Committee on the Environment and Public Works on the effects of uncontrolled road runoff on receiving waters. He is the author of more than 80 publications, presentations and workshops on the issues of urban watersheds. He was co-editor of the latest Manual of Practice for "Design of Urban Stormwater Controls", published jointly by WEF and ASCE. He is currently the outgoing chairman of the WEF Technical Practices Committee, whose mission is to chart the technical direction of the organization.
Dr Medina received his civil engineering degree in 1982 from the Universidad de los Andes, Bogotá, Colombia, and a doctorate in 1989 from the School of Civil and Environmental Engineering at Cornell University.
MORE: PHOTOS: Old Town Flooded Before Hurricane Hit

Publication displays:
1
[ad_2]