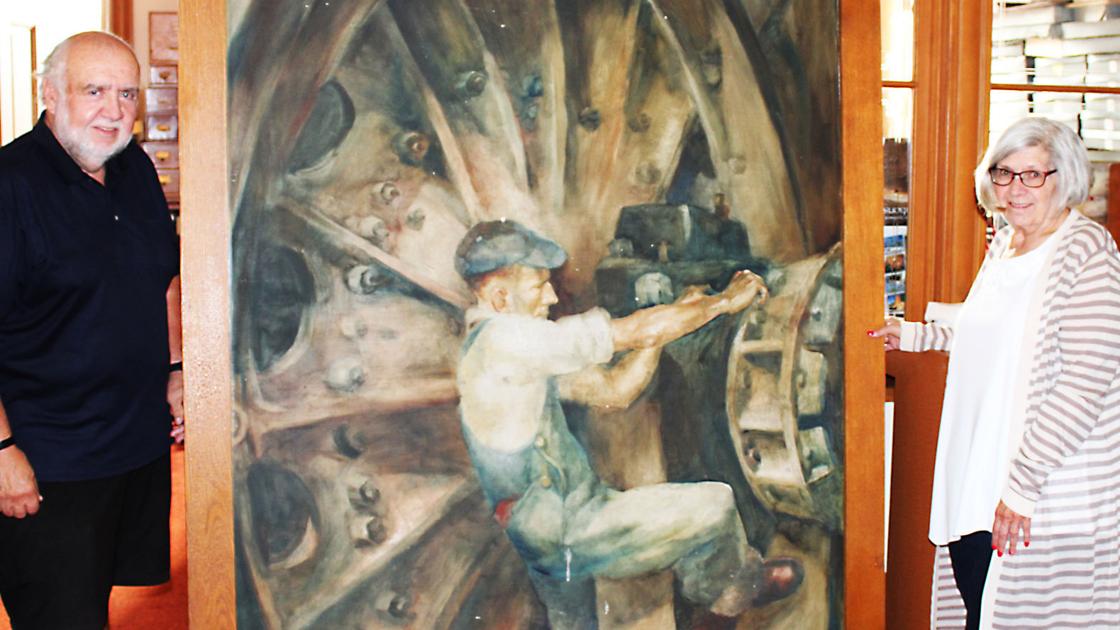 25 Years Lost, Historical Paintings Rediscovered Behind Cabinets at Beaver Dam Middle School | Regional news
"When I found out they were available, I told the museum board that we had to take them to make sure nothing happened to them," Glen said. "Here at the museum, we see their value, not only financially but also historically."
Historical treasures
History enthusiast Glen Link has conducted research that reveals the probable history of the two missing Beaver Dam paintings.
According to his documentation, President Franklin D. Roosevelt was having dinner with art lovers on December 8, 1933. On December 11, a notice was sent to the press stating that the public works of art project had begun. Artists who were in severe pain as a result of the Great Depression were hired immediately. Some received paychecks before December 20.
Artists were paid $ 42 per week. Commercial artists received $ 35 per week. Assistants received $ 15 per week.
Offices were established in the same 16 regional offices as the Civil Works Administration, responsible for the construction of roads, bridges and other infrastructure. Wisconsin was in Region 10, which included Illinois and Minnesota.
Works of art in the area included the two canvases from Beaver Dam High School and the murals by Paul Bunyan from the UW-Madison Memorial Union. The Mayville Post Office murals are another local treasure.
In June 1934, the PWAP was eliminated because it was believed to have fulfilled its mission of stimulating artistic endeavors across the country. In total, the project created 15,663 projects, including sculptures, murals, prints, paintings and other mediums. Many were repainted or destroyed in the years that followed, although many still remain, including the internationally renowned murals in San Francisco's Coit Tower.